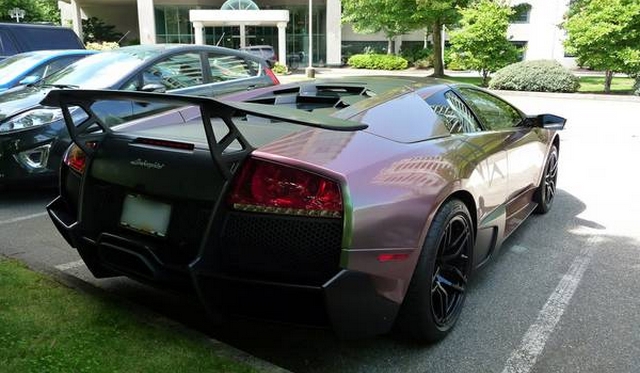 A Chinese student from Canada is currently trying to sell his Lamborghini Murcielago LP670-4 SV before heading back to his homeland. The asking price is exactly $388,888.
The car is said to have been originally purchased from Lamborghini of Vancouver and has travelled just 2700 km. Making this Murcielago SV even more unique is its chameleon green and pink/purple wrap covering the original Grigio Telesto finish.
If you didn't know, just 350 examples of the Lamborghini Murcielago LP670-4 SV were built and this example is one of just 10 in Canada. It is powered by a 6.5-liter V12 engine delivering a total of 670 hp at 8000 rpm and 490 lb-ft of torque at 6500 rpm. This increased power over the regular Murcielago LP640 has been achieved with revised valve timing and an upgraded intake system.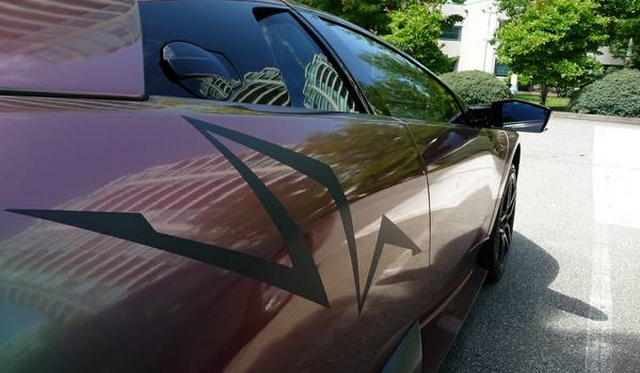 To further help increase the handling and acceleration of the Murcielago LP670-4 SV, Lamborghini set about reducing its overall weight by 100 kg by extensively using carbon fiber both inside and outside. As a result of this substantial weight loss, the car produces a power-to-weight ratio of 429 hp per tonne. Consequently, the SV can hit 100 km/h in just 3.2 seconds. However, tests have seen that time drop to as low as 2.8 seconds!
Update: We have since found out that the car is not really for sale and was instead posted by a friend of the former owner.
[Via Craigslist]