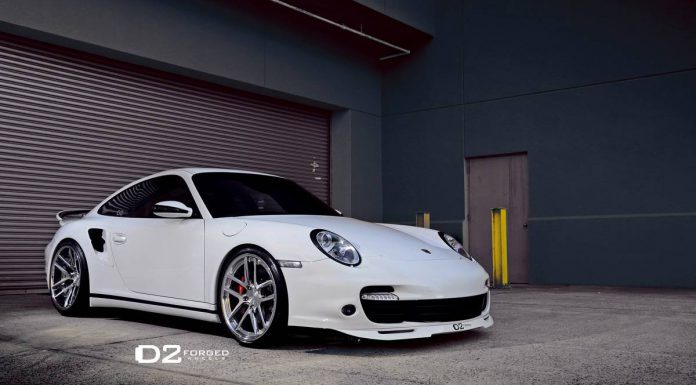 The Porsche 997 Turbo was a giant killer. The 997 Turbo that has now been replaced by the 991 Turbo, went into battle with some of the greatest cars that we have seen over the past few years including the pretty and precise Ferrari F430. Being a Porsche its technology and engineering was revolutionary and as a result many preferred Porsche's science project to the loud and luscious prancing horse as its performance was so easy to access and usable, must down to its potent all-wheel-drive system.
If there was one are where the 997 Turbo lost out it was the drama and presence it had, it looked just like any other 991 Carrera to the untrained eye and was just a tad boring. This 997 Turbo however, is far from that.
Having been lowered and fitted with a set of gorgeous CV8 Deep Concaves from D2Forged Wheels, the appearance of the car has been transformed and is look very very impressive! The white car has also had smoked rear lights fitted that give it some well needed contrast and the first ever 13.5″ wide rear wheel setup on stock fenders just tops off the newer, more aggressive stance that the car has always needed. We certainly approve!