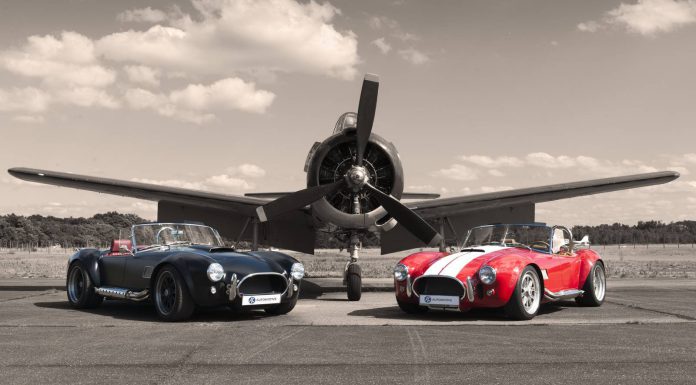 The AC. (Please excuse the history lesson!) A British built body fitted with a British built Bristol straight-6 engine in its small-volume production, including its AC Ace two-seater roadster. The years passed and then in September 1961, American automotive designer Carroll Shelby airmailed a letter across the pond to AC asking them if they would build him a car modified to accept a massive V8 engine. AC agreed and Shelby went to Chevrolet to see if they would provide him with engines for the body, but not wanting to add competition to the Corvette declines. However, Ford wanted a car that could compete with the Corvette and they happened to have a brand new engine which could be used in this endeavor: Ford's 260 in HiPo 4.2 Liter engine, a new lightweight, thin-wall cast small-block V8 tuned for high performance, a far cry from the humble Bristol straight 6. The car that was born was the legendary, extraordinary AC Cobra!
The AC Cobra has become an icon and original V8 examples are very valuable. The Formula Automobiles Company signed a partnership with the company AC Automotive, Germany, for the exclusive distribution on the European market. Now the classic is being born again. Meet the AC Mk VI.
It is Heyda, Germany, where the new AC Mk VI are being built, a plant comprising forty employees. The new AC Mk VI is fully assembled by hand. The body may resemble the original cars, but under the hood the story could not be more different. Four models are available and they are as follows. The base spec GT with GM V8, 6.2L engine and 437 HP, the GT Big Block with GM aspirated V8, 7.0L engine and 640 HP, the GTS with a GM V8 supercharged engine, 6.2L and 647 HP. Then comes our favorite, a brutal, full-fat animal, the GTS R with GM V8 race prepared compressor, 6.2L and 780 HP!
The attention to detail and finish are exceptional, entirely handmade details are cared for and the interior is for the most demanding. Despite its rough and rustic side the car has heated leather seats, electrically adjustable pedals, audio system with GPS and MP3 player. The car can be brightened up with side optional exhausts for the purists, Racing stripes, traction control with launch control button or Grandsport brake pads and many other options to stop this thoroughbred reincarnation of one of the prettiest designs ever to grace the automotive industry.
The AC Mk VI offers modern technology and enjoys the status of a new car. With massive forms, a long hood ends with an oval radiator, chrome safety roll bar and those delectable sidepipes, this is a car that leaves you speechless. We cannot wait to see more of the Mk VI!