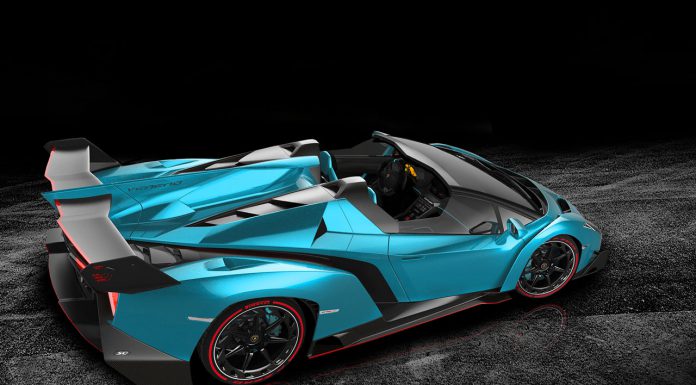 So far only shown in bright red, it is currently unclear just what colours the Lamborghini Veneno Roadster will be available in. However, with each customer paying 3.3 million euro before taxes, we think it'd only be right of Lamborghini to allow customers the free choice when it comes to painting their Veneno Roadster.
In order to give us a glimpse of how the Lamborghini Veneno Roadster would look in a variety of different shades, the team over at LamboCARS has put together the following gallery!
Some of the most impressive shades included in this gallery are the classic Verde Ithaca, Blu Nethus, Viola Ophelia, orange, yellow, gold and black and even a rainbow coloured Lamborghini Veneno Roadster, this gallery is more than worth looking at.
As a reminder, the package is very similar to the Veneno which itself, takes inspiration from the Aventador. The engine is the Aventador's new 6.5 litre V12 unit, uprated to 750 hp in the Veneno Roadster. Power is driven through an all-wheel drive system via a modified ISR transmission. Five settings are available with pushrod suspension and horizontal sprint/damper units.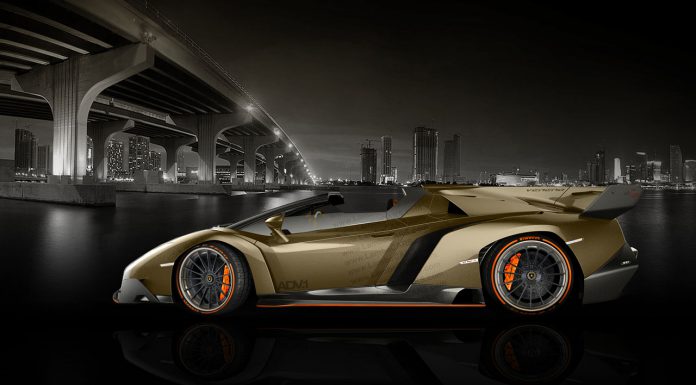 Performance is curbed ever so slightly over the Veneno Coupé. The Veneno Roadster accelerates from 0 to 100 km/h in 2.9 seconds (0.1 slower than the Coupé), top speed stands at 355 km/h. All told, the Roadster weighs just 1,490 kilograms with a power-to-weight ratio of just 1.99 kg/hp (4.38 lbs/hp).
See the full gallery here!