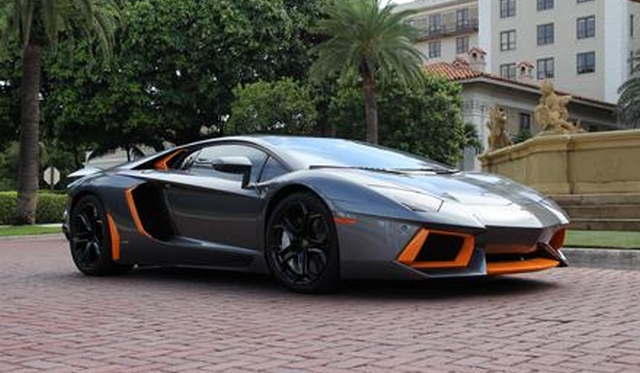 A unique orange and silver 2013 Lamborghini Aventador is current up for sale on duPont Registry and is unlike any Lamborghini Aventador we have seen before.
The vehicle has predominantly been finished in a nice shade of silver accented by black wheels but then features a bright orange front splitter, orange front air intake surrounds, orange accents on the sides as well as orange around the rear air vents under the taillights. We'd be very surprised if this custom paint job was ordered directly from Lamborghini, meaning the orange areas have likely been sprayed by an aftermarket firm.
Unfortunately, no mileage for the Lamborghini Aventador has been given, but because it is a 2013 model, don't expect there to be more than a few thousand miles under its belt. Featuring all the good technologies of the standard Lamborghini Aventador as well as heated seats, the asking price for this Aventador is current $499,999 firm.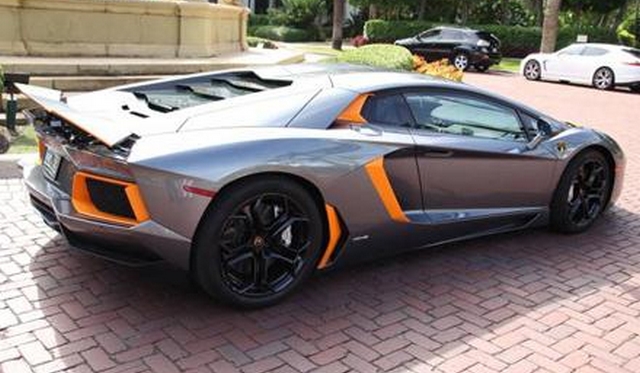 Will someone pay that much for an orange and silver Lamborghini? Probably, but we hope whoever does purchase it removes the orange accents.
While it may seem strange, Lamborghini has proven in the past that grey and orange work successfully together with the release of the Lamborghini Murcielago LP650-4 Roadster in 2009 which featured a similar paint scheme.
[Via duPont Registry]