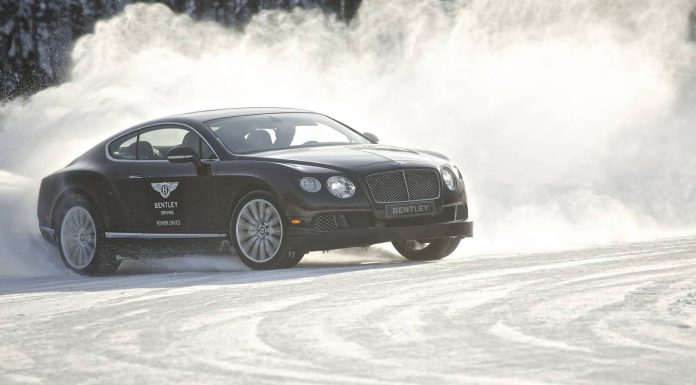 Bentley will be hosting its annual Ice Driving Experience in 2014, just 60 km from the edge of the Arctic Circle in Finland. The experience promises to be a thrilling as and the marque have set up a 30 day event that will include the opportunity to take off-piste ice tips from the four-time World Rally Champion and honorary 'Bentley Boy', Juha Kankkunen.
Other highlights of Power on Ice 2014 include the debut of the latest Flying Spur on the series of testing and enthralling snow and ice circuits especially designed by Kankkunen himself, who in addition to his 23 world rally victories, has twice broken the world ice speed driving record behind the wheel of Bentley's Continental cars.
Renowned for its unrivaled of craftsmanship and luxury, the new Flying Spur effortlessly combines this its opulent and extravagant interior and comfort with all the drama of Bentley's 6.0 litre W12 twin turbocharged engine delivering 616 bhp and a 322 km/h top speed making the Flying Spur fastest luxury four door production car in the world.
Joining the Flying Spur on the ice will be an array of Bentley Continental GT coupes powered by the company's 6.0 litre W12 and 4.0 litre V8 engines. Of course all models that will take to the snow circuit feature all-wheel-drive systems that will allow power to be shifted and shared where most required making them very capable in low-traction situations!