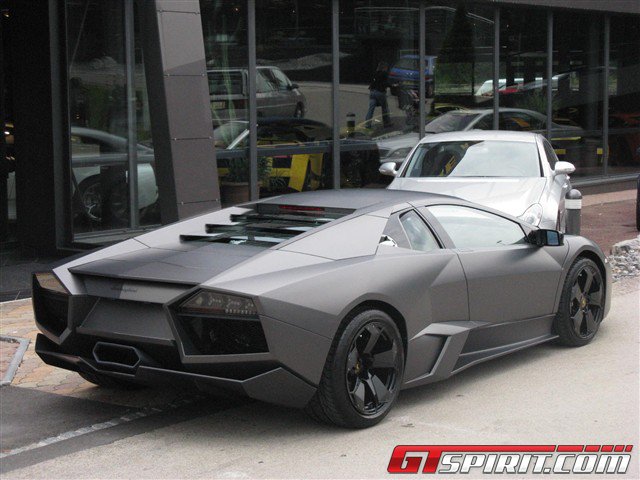 There are only 35 Lamborghini Reventons on the planet all of which look absolutely phenomenal and go like the clappers! They feature the same raw untamed 6.5-liter V12 engine as the sublime Lamborghini Murcielago LP670-4 SV. That engine pumps out a mighty 670hp at 8000rpm and 660Nm of torque at 6000rpm. Consequently, the €1,100,000 Lamborghini Reventon Roadster can rocket from 0-100km/h in just 3.4 seconds and sprint all the way to a 330km/h top speed. The Coupe is quicker still, its top speed is 340km/h, and hits 100km/h in the same 3.4 seconds as the roadster.
With just 15 units produced, the Lamborghini Reventon Roadster is the rarest Lamborghini model offered in recent memory and even more exclusive than the Reventon Coupes and the Sesto Elemento which are both limited to 20 units. As a result, these cars are notoriously hard to find for those in the market for what is arguably the most insane production car the Italian marque has ever made.
The cars are both for sale at Lamborghini Porrentruy, Switzerland. The Coupe is being offered at €1,238,185 and the Roadster at an eye watering €1,343,089! Both have less than 5,000 km's on the odometer so are like new and have, of course, been maintained by Lamborghini regardless of cost. You better get saving!
[youtube]http://youtu.be/FeGlghZJKBo[/youtube]