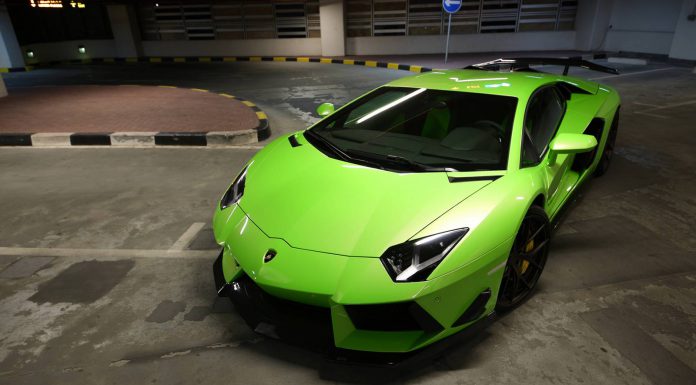 As it stands, the regular Lamborghini Aventador is a very rare car and not one you see on a daily basis (unless you live in London, Dubai or Monaco). Despite this, there are a selection of even more exclusive Lamborghini Aventadors out there and the following example is the perfect example of that.
This stunning Verde Ithaca Lamborghini Aventador has been fitted with a set of matte bronze PUR Wheels. More specifically, they are the PUR 4OUR Monoblock wheels and measure 20×9 at the front and 21×13 at the rear.
Making this Lamborghini Aventador all the more unique is the fact that it's fitted with a unique bodykit incorporating a prominent carbon fiber front splitter, carbon fiber rear diffuser and a massive carbon fiber rear wing.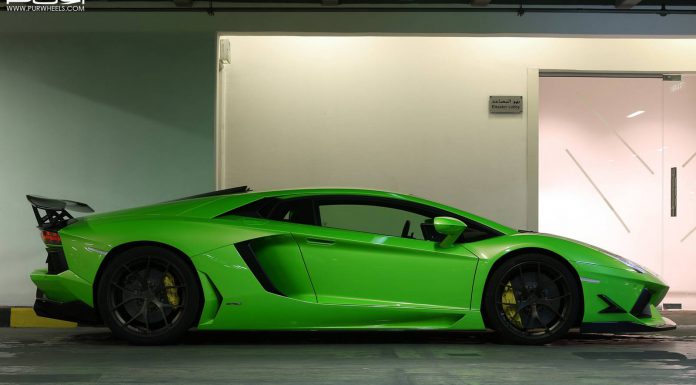 As a reminder, PUR Wheels recently released their very own aerodynamics package for the Lamborghini Aventador. Dubbed the PUR AERO-dynamics Lamborghini Aventador and first showcased on a black Lamborghini Aventador, the PUR AERO-dynamics package features a carbon fiber front lip, carbon fiber rear decklid, and a prominent Murcielago SV-inspired carbon fiber rear wing. While the PUR AERO-dynamics Lamborghini Aventador may only feature those three additions, the entire persona of the Aventador has been transformed. This is most notable with the new front splitter giving the car a dramatically more aggressive look.