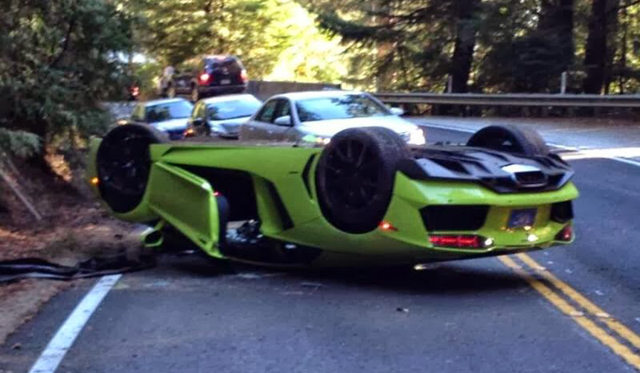 The unfortunate reality is that even if you have extraordinary amounts of money, you can't drive any better than the average Joe. As a result, supercar crashes become all too common. The following Lamborghini Aventador crash however, is very unique.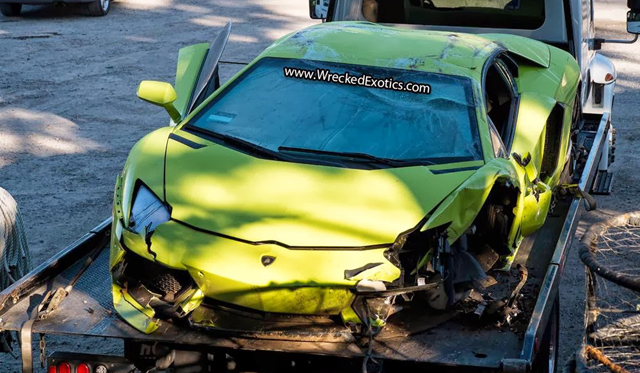 This Verde Scandal Lamborghini Aventador, reportedly owned by a 21-year-old, somehow managed to flip onto its roof recently while driving in Half Moon Bay, California. It's not exactly known how the Italian exotic ended up on its roof.
Fortunately, all involved in the crash escaped uninjured. Unfortunately, the same cannot be said for the Aventador.