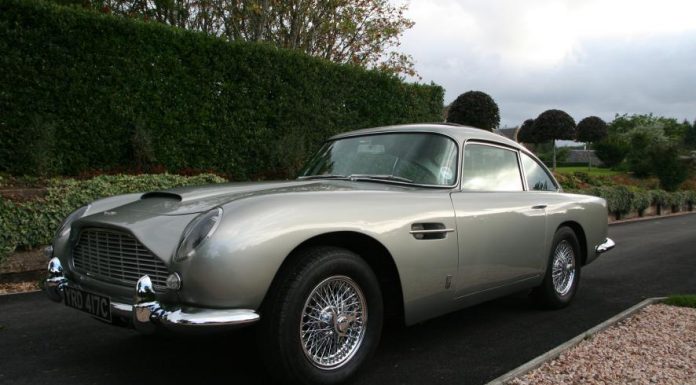 The Aston Martin DB5 is one of the most iconic and famous cars that has ever been built. The cars biggest and most obvious claim to fame is its association with the infamous James Bond movies, the DB5 was of course 007's choice of vehicle. 1964's 'Goldfinger', the third film in the James Bond series, saw the introduction of a Bond's newest car, the DB5.
The legendary 00 agent's car was finished in a subtle yet stylish 'Silver Birch' paint and that brings us on to another DB5 in the same shade of silver. This beautiful 1965 Aston Martin DB5 saloon is up for sale. The car will be auctioned at the Lancaster Insurance Classic Motor Show Sale in November.
The example being offered, is estimated to be sold at between £280,000 to £310,000, is one of the first entries for the auction and is the embodiment of the car featured in the Bond films, even down to its iconic Silver Birch color. The DB5 will not be the first classic Aston Martin at a Silverstone Auction, an exquisite DB6 was auctioned earlier this year.
This car will not only be sure to appreciate in value but it will certainly buy you a slice of the Bond experience. If you do win the bid you will have to opportunity to blast through the nights darkness a little like a DB5 owner did in the video below!
[youtube]http://youtu.be/4Ws0mxV80SM[/youtube]