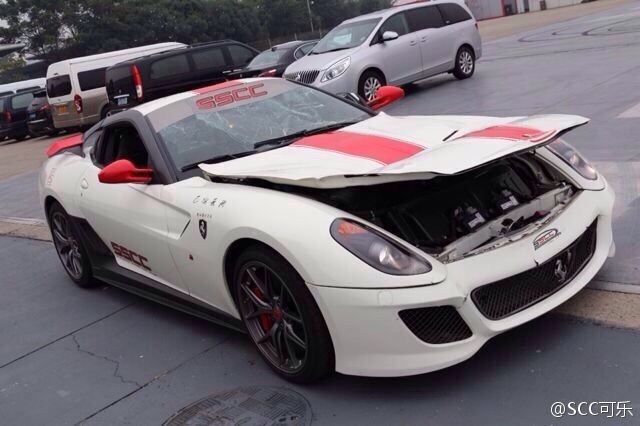 We recently received these images of a wrecked Ferrari 599 GTO in China. It looks a though the photos were taken at the Shanghai Formula 1 circuit during last weekend's SSCC meet. The car looks to have been customised by the factory with a set of 599XX side wings.
The pictures reveal that the accident was most likely caused by showboating. It seems as though the Ferrari 599 GTO driver might have lost control of his car while performing donuts on the track's start-finish straight.
It looks as though the GTO was in very good company too. Watching on were a variety of cars including another Ferrari 599 GTO, a number of Maserati's, several 458 Italia's and at least one Porsche.
China is well know for its exotic car club culture. SSCC is just one example!