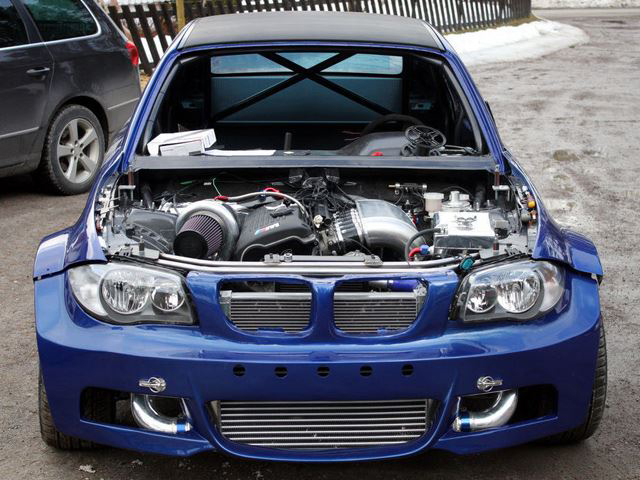 A Swedish tuner has managed to get 800 hp from his modified BMW 1-series in an effort to make it more competitive for racing.
In order to achieve such ludicrous levels of performance, the Swede transplanted the 3.2-liter inline-six cylinder engine from an E46 M3.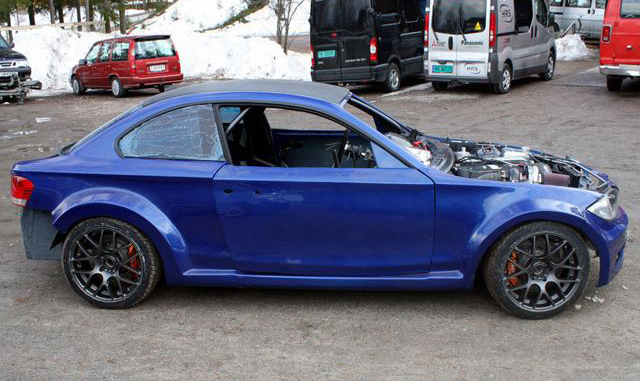 He then added a turbocharger, forged pistons and rods, a new manifold, cooling system and a remapped ECU. Including an aftermarket exhaust, he now claims to get over 800 hp at the wheels. Not a bad jump from the engine's stock output of 340hp.
You don't need to be a 1-series fanatic to realize the proportions of this particular car a bit off. That is because in order to put all that power on the road, he installed the subframe from an E92 M3. A custom fiberglass bodykit was installed to fit the new, wider stance.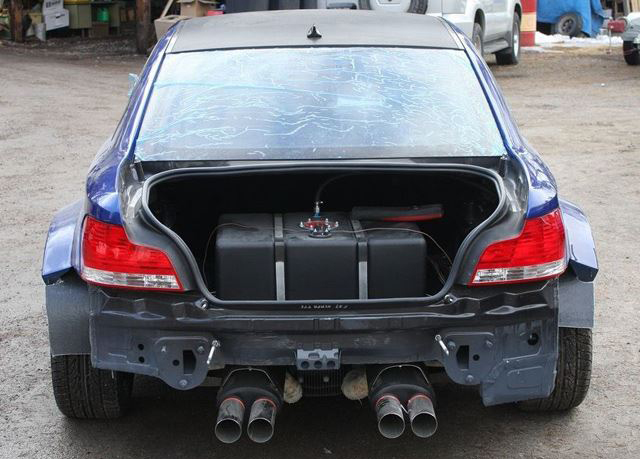 Suspension upgrades are rather tame in comparison to the other mods. A simple M3 coilover system replaces the stock setup.
And in a last ditch effort to save weight, the hood, trunk, roof and fenders were all replaced with panels made out of carbon fiber. Since the car is going to be used for racing, a full cage and seat system has been installed complete with 5-point racing harnesses.