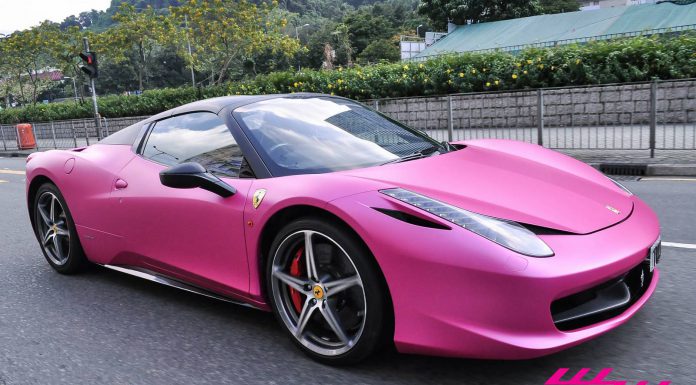 Hong Kong, a city brimming with supercars owned by wealthy individuals both young and old. A mix of new money and old money flows around a place where everyone wants to stand out and use their wealth to purchase status-symbols to shine and let others know about their wealth.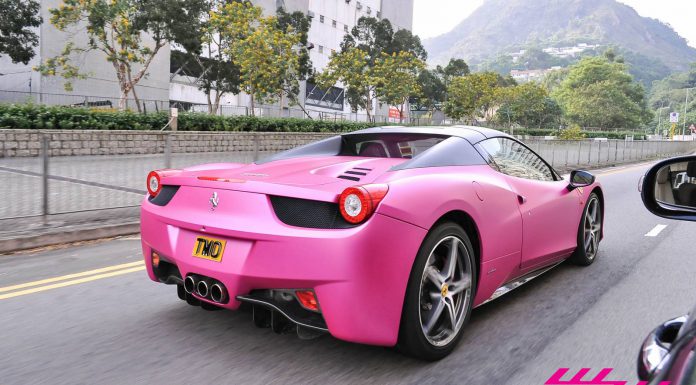 The Ferrari 458 Spider is a tool that not only gets you seen, but heard. The Spider features the same 4.5-liter V8 engine as the standard Ferrari 458 Italia and therefore produces an equal 570hp. Despite weighing slightly more than the Ferrari 458 Italia coupe, the Spider still hits 100km/h in 3.4 seconds and has a lower top speed of 319km/h. The mighty powerplant produces a stunning sound that resonates and bounces off glass skyscrapers and surround landscapes for hundreds of meters, announcing your presence like nothing else can. But anyone with the wealth can have a 458 Spider, and many do.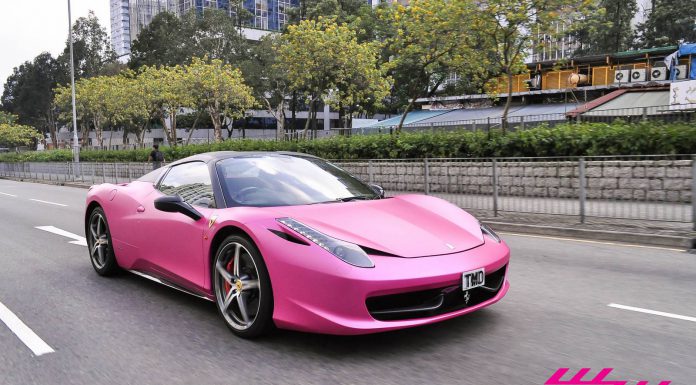 To stand out you need to be eccentric. A matte pink Spider should suffice, that's exactly what the owner of this 2013 Ferrari 458 Spider thought. The vinyl that this 458 has been wrapped in is a new Hexis color called the 'Marshmallow rose matte pink' and for some contrast, the beautifully crafted rear buttresses and roof have been finished in 3M brushed black.
What do you think of it? A step too far?