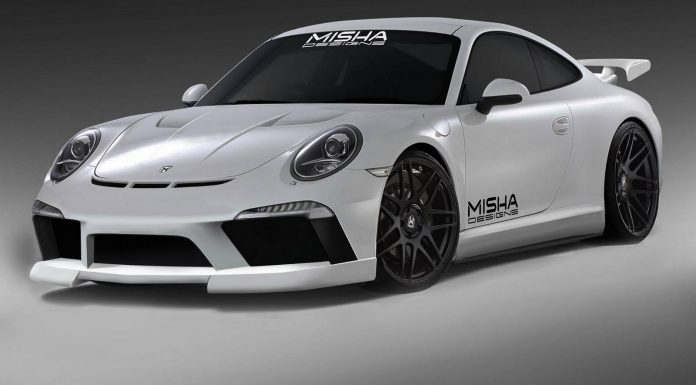 Los Angeles based tuner for Mercedes and Porsche, Misha Designs, have released official renderings of their new Porsche 991 Body Kit. It will be unveiled at the 2013 SEMA show in November. The body kit is available for pre order and deliveries will start after the show.

The full body kit includes a revised front bumper, hood, side skirts, rear bumper with diffuser and a rear spoiler. For an even sportier look the front bumper lip, diffuser and wing blade car be ordered in race spec carbon fiber.

Misha Designs Porsche 991 body kit will be available for all Porsche 991 models from 2012 to present and will fit on either standard or wide body cars such as the Carrera 4S or Turbo models.Misha Designs Porsche 991 body kit parts bolt on directly to factory mounting points making installation and fitting very quick and easy.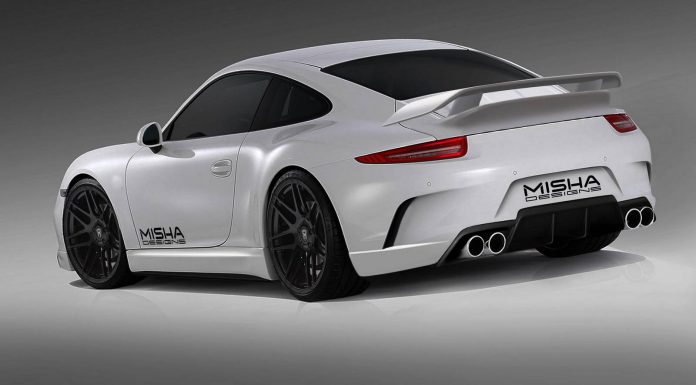 GTspirit had the opportunity to drive the latest iteration of the Turbo and Turbo S, the cars that sit at the top of the 991 family tree and found them to be incredibly quick and capable cars. This kit would add an extra dimension of aggression that the Turbo and Turbo S seem not to possess in their standard form.
GTspirit Test the 2014 991 Turbo and Turbo S