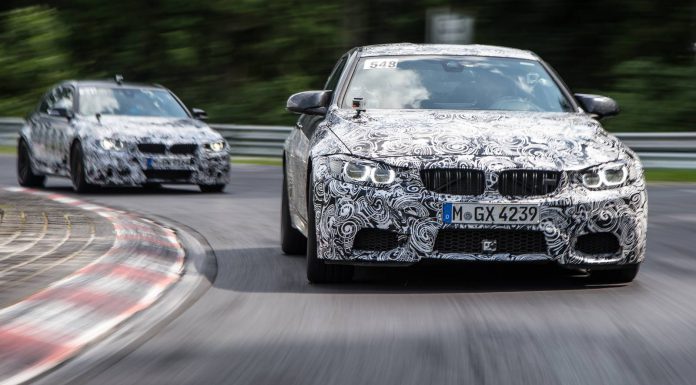 Audi's high-performance RS variants have always been known for their all-wheel-drive. Meanwhile, in the past decades, BMW's M division and AMG have always been masters in rear-wheel-drive (with the exception of the company's respective SUVs). However, with AMG now offering all-wheel-drive on some of its high-performance sedans, BMW is being somewhat left behind by the pack.
However, while speaking with Motoring, M GmbH President Friedrich Nitschke revealed that BMW is likely to go down the all-wheel-drive route for its M division cars but not for quite some time.
"I've looked at the numbers and 70 to 80 percent of E63 AMGs are all-wheel drive in the US now," Dr. Friedrich Nitschke admitted.
"On our cars we are thinking of all-wheel drive, but it won't come before we get the successor of the M5 and M6.
"That's the timing and it's not practical to react in the current life cycles. It would also be an additional option, not the only available model, because a lot of M buyers prefer rear-wheel drive."
While M GmbH is inevitably missing out on some sales by not offering cars such as the M3, M4, M5 and M6 as all-wheel-drives, it's also behind the pack in terms of acceleration. Cars such as the Audi RS6, RS7 and the Mercedes-Benz E63 AMG can all hit 100km/h in under 4 seconds while the M5 and M6 can be half a second slower.
However, Nitschke believes that acceleration times aren't the be all and end all. "If you look at our Competition Package for the M5, it's lighter and more focused and they are the advantages we have, not a fraction of acceleration here or there," the M President insisted.
"It's not all as simple as it seems. If you look at Audi, they had no choice but to make a rear-wheel drive car so they might as well do all-wheel drive. AMG made a decision to go that way and it seems to work for them, but we are not all the same."
[Via Motoring]