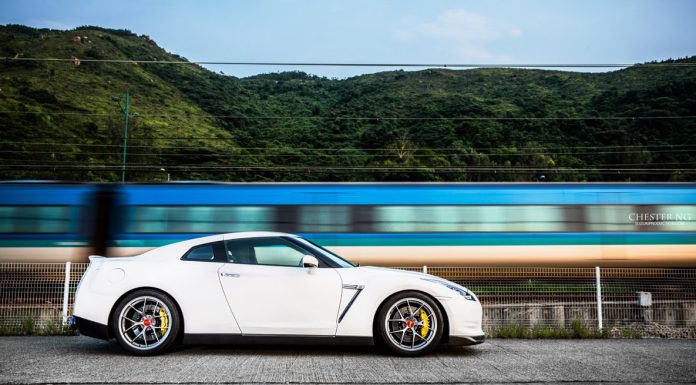 Less is more. The theory that has been applied to the beautiful Nissan GT-R you see before you. No huge black wheels, no oversized scoops and not a wing in sight (not even the standard one!). Usually GT-R's that have been tinkered with scream 'look at me' with their boisterous stances and aero packages that would even look ridiculous in Pikes Peak!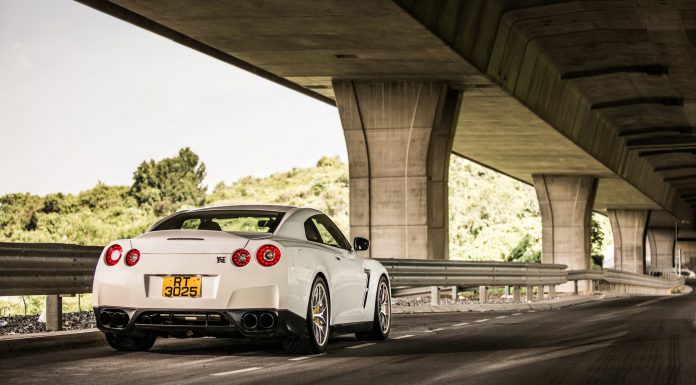 This white worrier from the land of the rising sun seems to have been lowered marginally and the modification that have been made are tasteful and have been intricately implemented. Firstly the beautifully crafted BBS RI-D's wrapped in TOYO R888's look understated and delicate in their unpainted finish, a welcome change to the days where everything from Suzuki Swifts to Lamborghini Aventadors and everything in-between seem to be fitted with boring black spokes.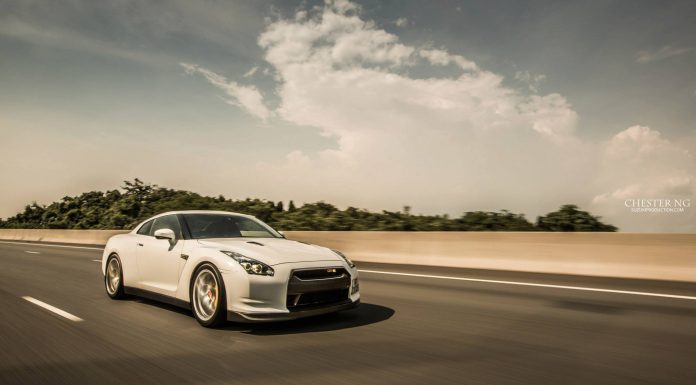 In the nights darkness this cars Angel Eye lights illuminate to reveal pretty which circles of powerful white light matching the cars pearl finish. The Nissan rear wing has been removed and has been replaced with a Revozport DN Trunk, a dainty single-piece boot lid adhering to the organic cleanliness of the GT-R's original shape and profile. For a touch of color and added flair the brake calipers have been finished in a bright yellow and the BBS wheel centers a lipstick red. This is one of the simplest GT-R exterior projects we have seen and it is certainly one of the best!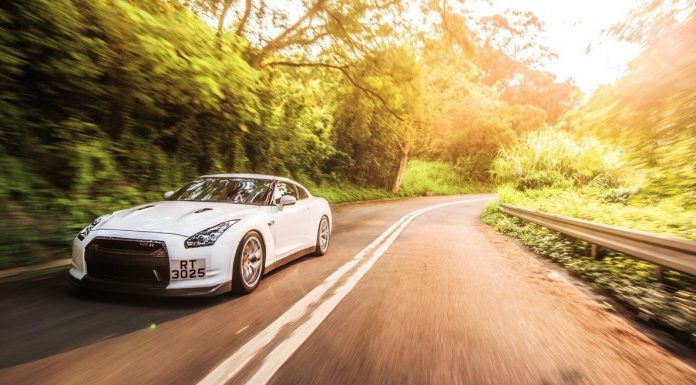 Photography by Chester Ng