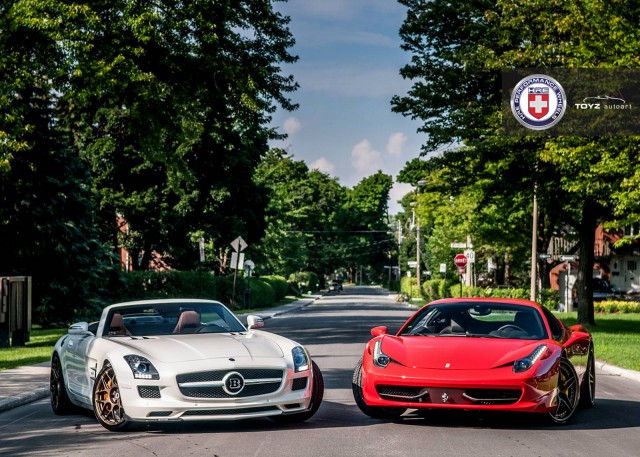 Take your pick, the Ferrari 458 Italia or the Mercedes-Benz SLS AMG Roadster. Both are truly potent European supercars and both are rear wheel drive and displace similar horsepower and torque outputs. However, the Ferrari 458 Italia is a true supercar thanks to its mid-engine, while the SLS AMG Roadster features a front-mounted 6.2-liter V8.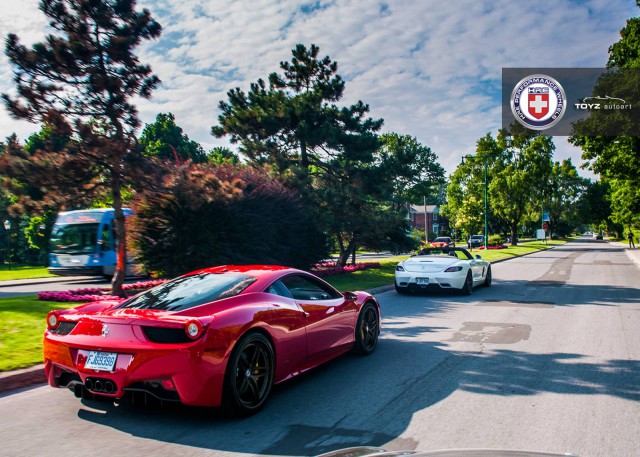 Comparing the two on paper is certainly difficult and equally, both cars have their positives and stylistic letdowns. However, when fitted with bronze HRE wheels, both cars look their very best and can be seen in all their glory above.
While both look awesome, which do you prefer?