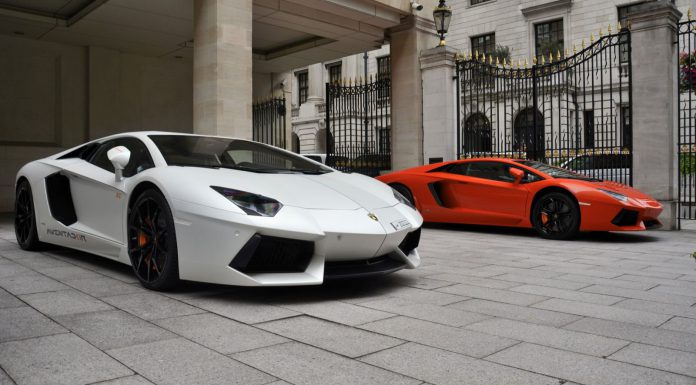 Being a Lamborghini Aventador in London or Monaco must be tough. The car is frankly common, not necessarily a bad thing. This summer, an Aventador with a difference hit the streets of London. No it's not the insane 'TRON' Aventador but a standard, much more subtle yet tastefully finished example of the car from Sant'Agata.
In its matte 'Bianco Canopus' finish the Aventador looks great, but what really differentiates the car are the small details. To start with, the black edges on the sharp angles of the car highlight the creases and pointedness of the LP700. Adding a bright touch are the bright highlighter orange '50' decals on the doors of the car (to commemorate the 50th anniversary of the marque).
The brake calipers and fragile 'Lamborghini' decals on the top of the wing-mirrors top things off. In addition to these more intricate details is a large bold 'AVENTADOR' title on the sills beneath the trademark scissor doors.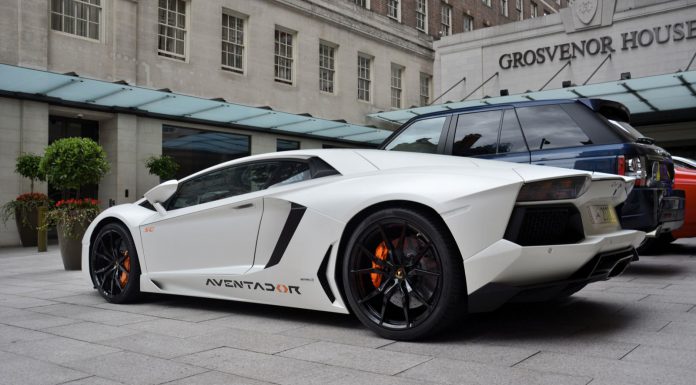 Would you spec yours like this?