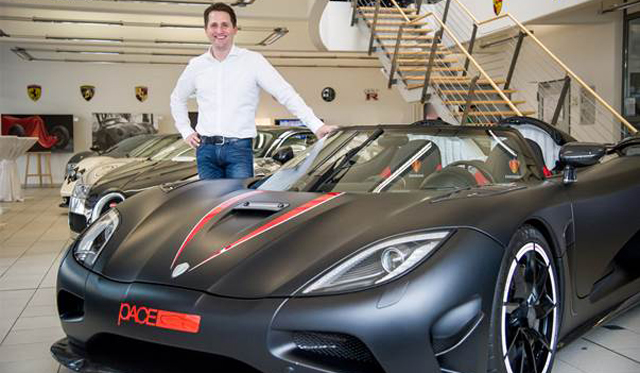 Pace Germany has just been appointed as the official dealership and Koenigsegg representative in Germany.
Founded in 2009 by Managing Director Markus Esser, Pace Germany is located in Wuppertal near Düsseldorf and currently sells and provides servicing for new and pre-owned Koenigsegg's.
While speaking about the announcement, Koenigsegg CEO Christian von Koenigsegg said, "We have always had a close connection with Germany in more than one way. My family is of German descent, we have always had a strong following in Germany and a little known fact is that the first ever client of Koenigsegg was actually from Germany. I am very happy that we found a good partner in PACE Germany, and I really look forward to offer even better service to exciting German clients as well as seeing more Koenigseggs on the roads and racetracks of Germany."
Pace Germany Managing Drector Markus Esser said, "I have had quite a lot of experience with the brand in the past and had a good relationship with the car factory for many years, so it was a happy day when I got the opportunity to become an official Koenigsegg dealer. Koenigsegg has always been a favorite of mine, I love the extreme performance, craftsmanship, design and quality of the cars, so I'm very proud to represent the brand on an official level".