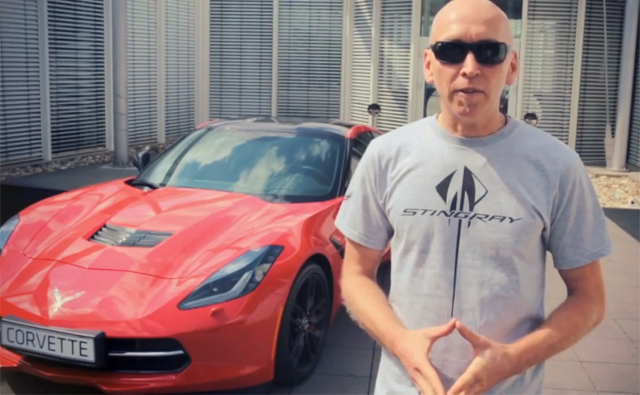 A few weeks ago, we brought you video of Patrick Herrmann, technical manager at Chevrolet Europe with his first impressions of the new Stingray he would be developing in Europe.
[youtube]http://www.youtube.com/watch?v=d3GDFuR1EFs[/youtube]
Now, after completing preliminary development work, Patrick and the guys at Chevy Europe are testing the car at their private test center in Dudenhofen, Germany — just outside the Nurburgring Nordschleife.
The video, which has been released as part of a promotional campaign to drive buzz about the Stingray features Patrick's impressions of the car after having tested it for a few weeks. And while he is obviously a little biased, working for Corvette and all, he does genuinely seem to enjoy the car. Obviously testing any car on the Nurburgring, let alone the new Corvette, certainly helps anyone's opinion.
"[The] Nürburgring is renowned for its demanding race track and it is perfectly suited for our purpose, which is to fine-tune the ride and handling characteristics of the European Corvette Stingray," said Jim Mero, vehicle dynamics engineer at General Motors.
Chevy is currently testing two Stingrays in Europe, as they fine tune various suspension and emissions settings for the overseas market. The Corvette Stingray will hit European showrooms in late 2013.