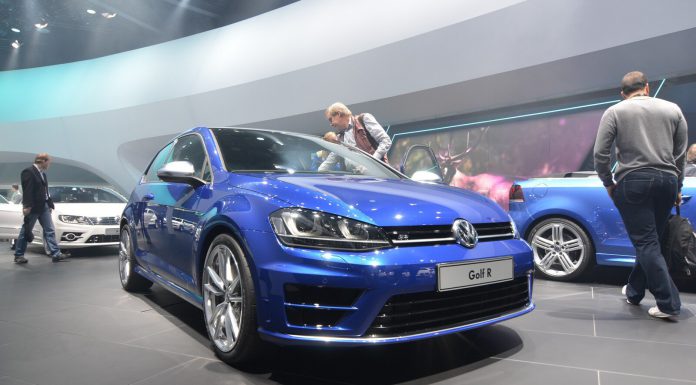 The Volkswagen Golf R has been officially unveiled at IAA Frankfurt Motor Show 2013 following its introduction at last night's VAG conference. The Volkswagen Golf R is the top of the range Golf product. It completes a revitalised range of hatchbacks. Whilst GTspirit wouldn't normally dedicate time to a hot hatch, we thought you'd like to see the Golf R as it blends modest performance, legendary build quality and Q-car looks!
The 2015 Volkswagen Golf R features an advanced turbocharged 2.0-liter four-cylinder engine helping to produce an impressive 300PS from 5,500 to 6,200rpm. Maximum torque is now 380Nm, an increase of 30Nm over the previous generation Golf R. These figures become even more impressive when you consider that the Volkswagen GTI delivers just under 230hp, and that's already an extremely potent hot hatch. All that power is then sent through a permanent 4MOTION all-wheel drive system.
Completing the powertrain is a 6-speed manual transmission featuring a reinforced clutch and short-travel shifting. The 2015 Volkswagen Golf R can also be purchased with a 6-speed dual-clutch DSG gearbox. It features a new sports suspension setup individually tuned to the car. It sits 5mm lower than the Golf GTI. Visually, the Volkswagen Golf R features new bumpers, side sills, rear diffuser, chrome dual tailpipes and a new layout design of the bi-xenon headlights.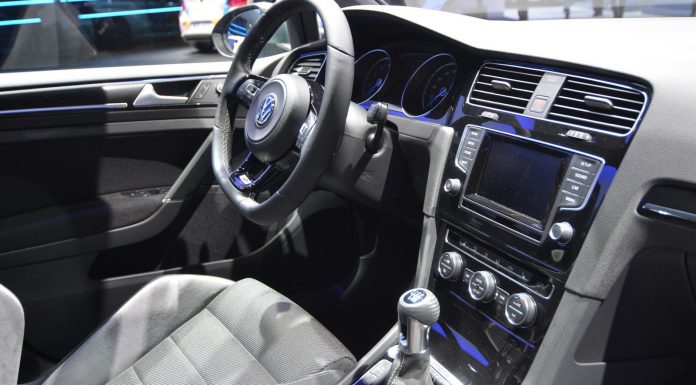 If you want to find out more, head over to our earlier official Volkswagen Golf R article.