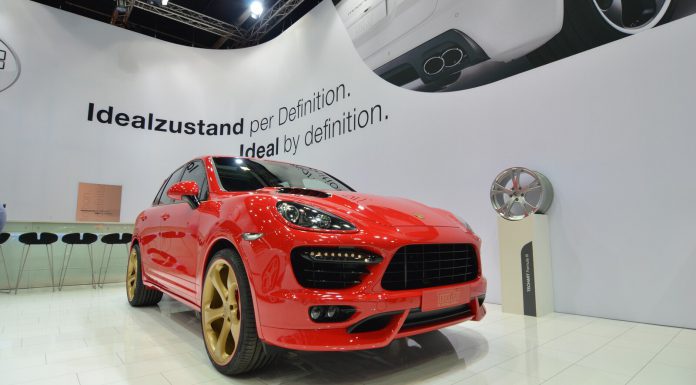 TechArt brought along two unique TechArt Magnums to the ongoing IAA Frankfurt Motor Show 2013 in the form of two versions of the new TechArt Magnum Gold Edition for China. As the name suggests, the Gold Edition will specially go to China via a new Chinese TechArt distributor.
Visually, the TechArt Magnum Gold Edition for China can be purchased with two different bodykits and styles. First and foremost, you have the standard Aerokit option which features more subdued styling and various gold accents. This particular TechArt Magnum Aerokit Gold Edition for China is finished in a bright shade of red contrasted with gold wheels. Additionally, it features a few extra gold accents such as gold TechArt badges.
The standard aerokit equipped TechArt Magnum Gold Edition for China features new front and rear bumpers including a new front splitter and four fog lights. By comparison, the fully equipped TechArt Magnum features a far more aggressive bodykit including an entirely new front end, new bonnet and various gold accents.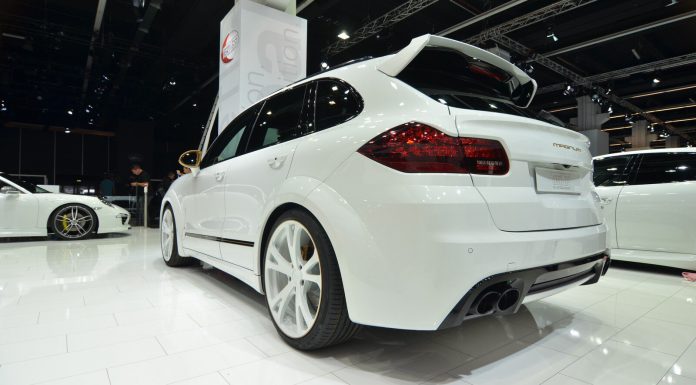 TechArt offers its Magnum transformation for all Cayenne models meaning technical specifications for all Magnums differ. Nevertheless, TechArt does offer two tuning packages for the Porsche Cayenne Turbo model. The first is called the TA 058/T1 which enhances the power output of the 4.8-liter twin-turbo engine from 500hp to 560hp, and with a torque increase from 700Nm to 780Nm. The second kit is the TA 058/T2 which gives a power rise from 500hp to 660hp and a rise in torque to 880Nm.