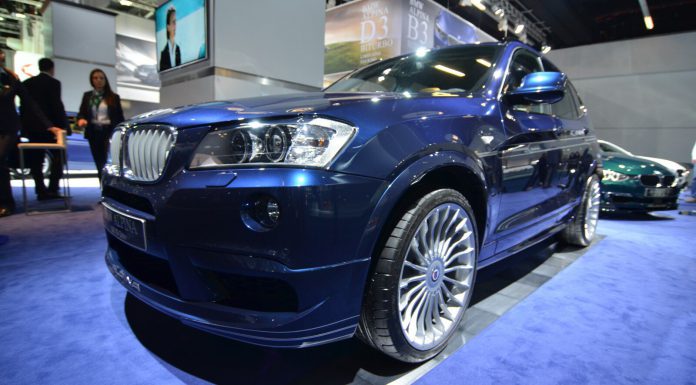 During the IAA Frankfurt Motor Show 2013, we stumbled upon this: The 2013 Alpina XD3 Bi-Turbo. As the images show, it's based on the standard BMW X3, but features a host of upgrades both visual and performance wise.
Under the hood, the Alpina XD3 Bi-Turbo is fitted with a 3.0-liter, six-cylinder engine delivering a total of 350hp at 4,000rpm. Peak torque is 700Nm and can be found between 1,500 and 3,000rpm. That engine is then mated to an 8-speed Sport Automatic ZF 8HP70 Switch-Tronic transmission driving all four wheels. When it's all said and done, the Alpina XD3 Bi-Turbo can sprint to 100km/h in just 4.9 seconds and a top speed of 253km/h.
From a design standpoint, the Alpina XD3 Bi-Turbo features a host of aerodynamic refinements with slightly modified front and rear fascias. The XD3 Bi-Turbo is then rolling on a set of 20-inch Alpina Classic wheels with Michelin Pilot Super Sport tires. These tires have run-flat technology and have been specially fitted to the XD3 Bi-Turbo to improve ride comfort and handling. On request, 21-inch wheels can be ordered.