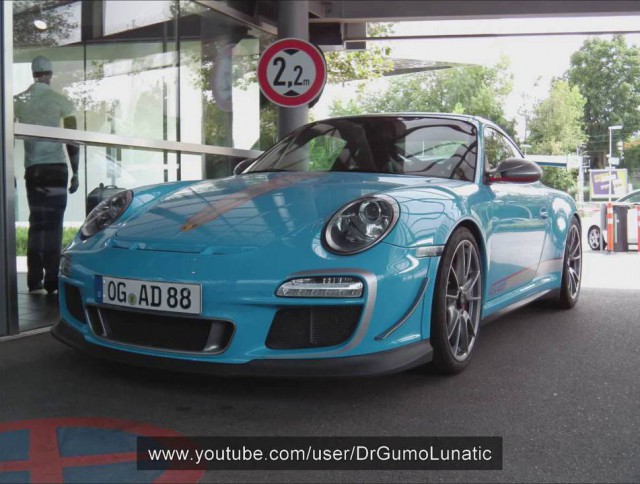 With every generation Porsche creates a number of different specifications of the legendary 911. The more extreme models feature larger engines, more power and roll-cages to make them the dream track-day car. The 911 GT3 RS 4.0 is the amalgamation of Porsche's most extreme road car, the GT2 RS, and its all-conquering racers, the GT3R and RSR. The Rose-jointed rear suspension with its helper springs is pure GT2 RS, the engine is a play on that of the race cars with their long-throw crankshaft stretching the unit out to 3996cc, the largest engine ever to sit in the boot of a Porsche 911.
[youtube]http://www.youtube.com/watch?v=Kns123tx6iY[/youtube]
The 4.0 is very rare, just 600 units being produced as Porsche claimed there were not more parts to produce a larger number. It cost £128,466 in 2011 but for that you got 500 HP, 460Nm of torque, a top speed of 310km/h and 0-100kmph in 3.9 seconds. The car instantly became a desired object and the value of the 600 has increased. This car however seems to be unique. The majority of 4.0s were all either black or white but this example, spotted at the Porsche Center in Stuttgart, features a baby blue colour scheme that has never been seen before!
Think is suits the car? We certainly do!