BMW has created a total of 17 art cars since the first — a BMW 3.0 CSL — was painted by American artist Alexander Calder in 1975.
There was one car, however, that really captured the imagination of not just car enthusiasts but everyday people as well. That car was the 1979 BMW M1 painted by Andy Warhol.
The M1 in and of itself is a sight to behold, but Warhol's work helped bring the car to the masses in a way that a factory paint job just couldn't manage. The Warhol M1 was the fourth art car commissioned by BMW and was raced in the 1979 running of the 24 Hours of Le Mans.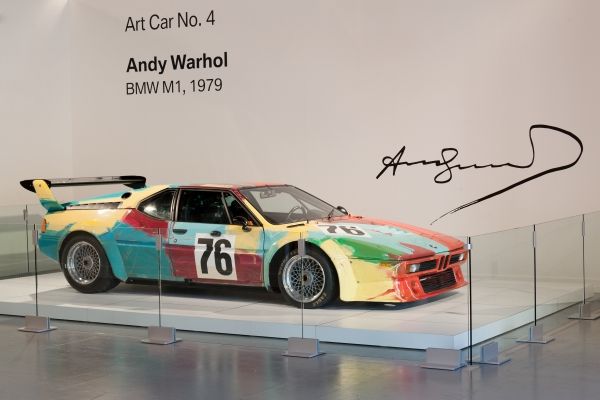 Warhol described the piece as "Portray[ing] speed pictorially. If a car is moving really quickly, all the lines and colors are blurred."
BMW North America will be showcasing the car at the annual ARTcetera show in Boston on October 5th. Proceeds from the show go to fight the battle against HIV/AIDS.