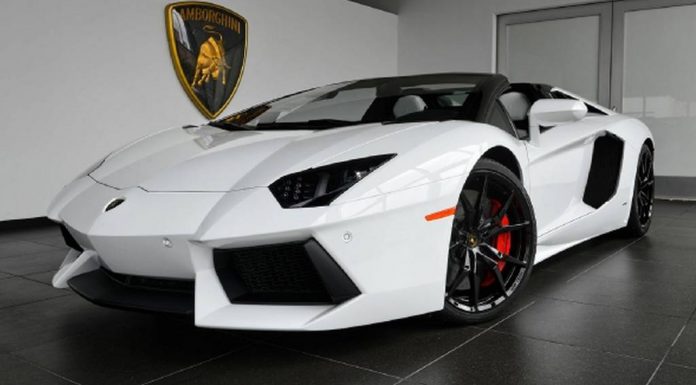 A stunning white 2013 Lamborghini Aventador Roadster is currently up for sale in Texas with a Buy It Now price of $599,888. As it stands, the highest bid is $500k but even that hasn't reached the reserve price.
Since rolling off the production line earlier this year, this Lamborghini Aventador Roadster has travelled just 120 miles and despite the advertisement stating that it's used, a car which so few miles on the clock is essentially brand new. Finished in a stunning shade of Bianco Isis complemented perfectly by a stunning set of black wheels, this Lamborghini Aventador Roadster would make any true supercar fanatic shaky at the knees.
The roof features a removable, two-piece carbon fiber system. The choice for a removable hard top is two-fold. It allows for a streamlined manufacturing process, as the rear section of the Roadster is quite identical to that of the standard car. The two parts are removable and simple to attach and can be stored in the front luggage compartment.
The new Lamborghini Aventador Roadster boasts a centrally located, 6.5 liter naturally aspirated V12 generating 700hp, an ISR seven-speed gearbox and push-rod suspension. It accelerates from 0 to 100km/h in only three seconds flat and has a maximum speed of some 350km/h. These figures are all similar to the coupe.
Please note car pictured is not vehicle for sale.
[Via eBay]