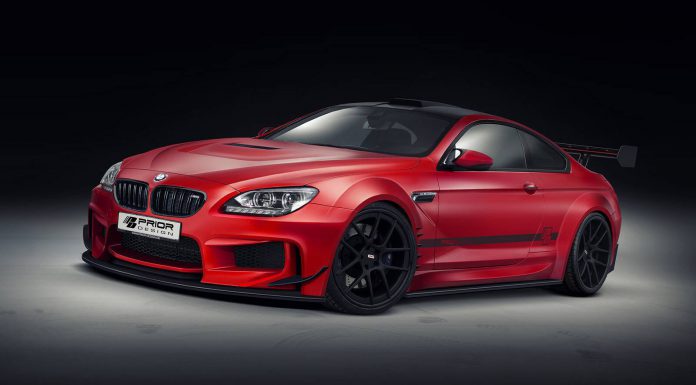 Whilst these images may just be renders for now, they reveal what Prior Design appears to be working on with the BMW M6 Coupe! The German tuner will offer the BMW M6 PD6XX Widebody for customers that want a racing look for their German muscle car! The BMW M6 PD6XX Widebody adds the same style as the Audi R8 prior design kit we saw previously.
Whilst no details have been made available at the moment, we can tell you that the modifications will be extensive. It includes a new front bumper with larger air vents and aerodynamic flics at the sides, a new power dome bonnet, a roof scoop, side skirts and front fender vents. The rear gets a new diffuser, a new spoiler and a set of exhaust tips.
Overall, the package looks extreme. We'll let you know when the first car leaves the workshop!