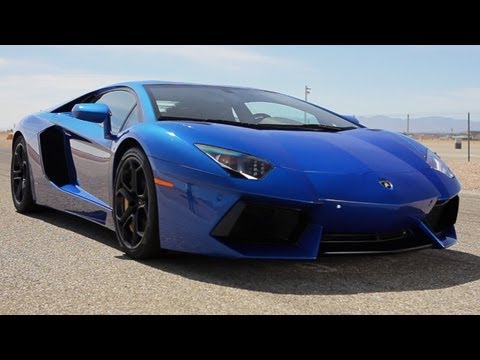 The Lamborghini Aventador and the Lamborghini Countach couldn't be more dissimilar cars in both power, weight and performance. That didn't stop Justin Bell, however, from testing both head-to-head at Willow Springs in California.
The Countach was unveiled in 1974 and remained in production for a staggering 16 years until it was retired in 1990. Over that time, over 2,000 units were sold worldwide. The top speed of the car, when new, was reported at 207 mph. Although whether or not the car Justin was testing could reach that is anybody's guess. As for the specs on the Aventador, I'm sure you're all familiar; V12 with a load of horsepower, lots of torque — the usual.
In the latest episode of "World's Fastest Car Show", Justin took the two Lamborghini titans out for a battle on the track in order to see if the Aventador is as good as Lamborghinis of old. A case of "old bull vs. young bull," as Justin puts it.
We don't want to spoil the video for you, so check it out above and let us know what you think in the comments below.