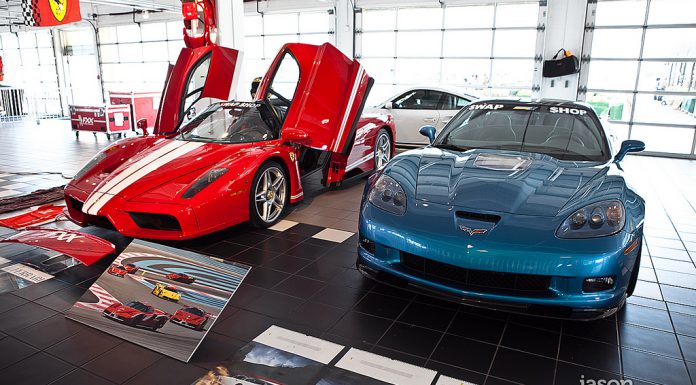 Preston Henn, the 82-year-old entrepreneur who founded the Fort Lauderdale Swap Shop in 1963 is a true automotive enthusiast as demonstrated by his insane supercar collection full of some of the world's most exclusive exotic sports cars.
Henn's massive garage consists of cars such as the Porsche Carrera GT, Ferrari 458 Italia, Mercedes-Benz SLR McLaren, Ferrari Enzo, Maserati MC12, Chevrolet Corvette ZR1, Ferrari F50, a rare Porsche 959, Ferrari F40 and most impressively a bright yellow Ferrari FXX. Making Henn's Ferrari FXX all the more special is that he is just one of a few FXX owners allowed to keep their FXX, as all others are simply stored by Ferrari and only brought out for their owners during special track day events.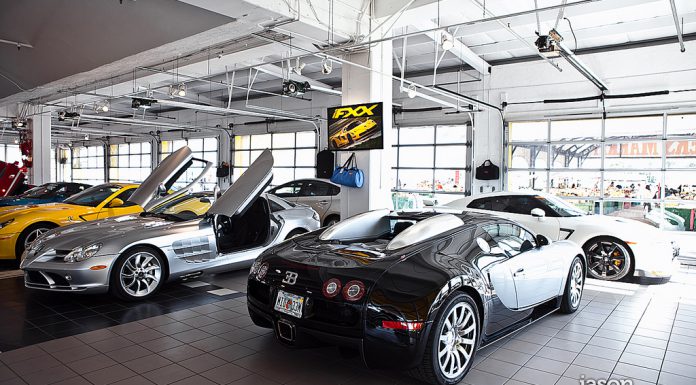 Photo credit for some images goes to Jason Thorglasen.
[Via Secret Entourage]