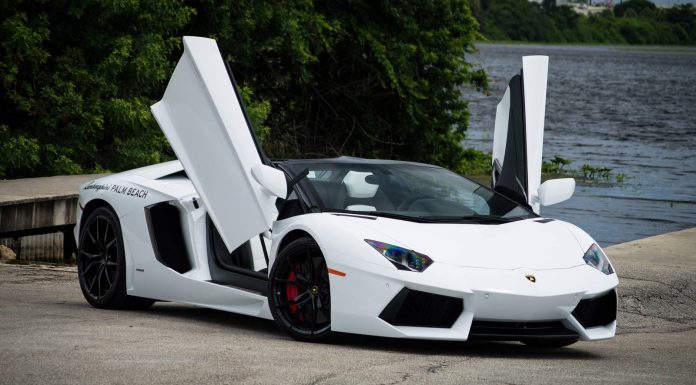 The Lamborghini Aventador LP700-4 Roadster recently had its world debut in the U.S. a few months ago, and Matthew C. Photography was able to shot one of the very first production-ready Lamborghini Aventador Roadsters to hit U.S. shores courtesy of Lamborghini Palm Beach.
The roof features a removable, two-piece carbon fiber system. The choice for a removable hard top is two-fold. It allows for a streamlined manufacturing process, as the rear section of the Roadster is quite identical to that of the standard car. The two parts are removable and simple to attach. They can be stored in the front luggage compartment.
The two-piece roof is made entirely from carbon fiber using various technologies such as RTM and Forged Composite. These technologies guarantee maximum aesthetic performance and stiffness although each component is extremely light, weighing less than 6kg.
The relatively new Aventador LP700-4 Roadster boasts a centrally located, 6.5 liter aspirated V12 generating 700hp, an ISR seven-speed gearbox and push-rod suspension. It accelerates from 0 to 100km/h in only three seconds flat and has a maximum speed of some 350km/h. These figures are all similar to the coupe.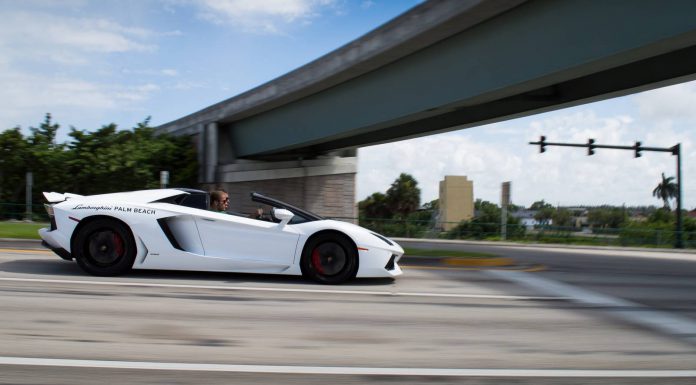 The Roadster sports a two-tone finish, as the windshield pillar, the two roof sections and the rear window area up to the "fins" are painted in gloss black. The new Aventador LP700-4 Roadster rolls on new Dione 20/21 inch rims.
Be sure to check out Matthew's Flickr and Facebook pages for more stunning images!