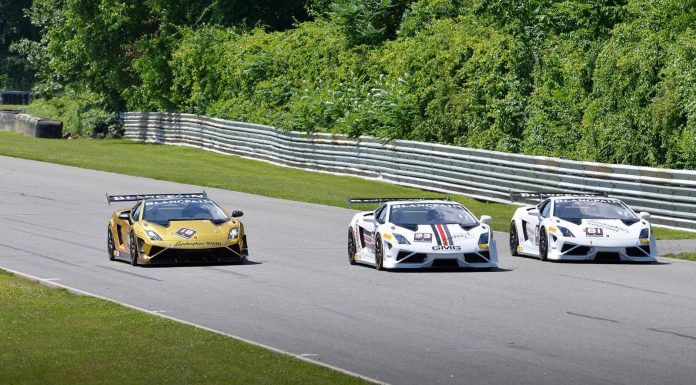 The Lamborghini Blancpain Super Trofeo series made its debut in the North American region this weekend at the AMLS North Eastern Grand Prix at Lime Rock Park. The series has been a success in Europe and Asia, giving drivers a foundation into professional GT racing. This has been part of the Lamborghini's Squadra Corse program.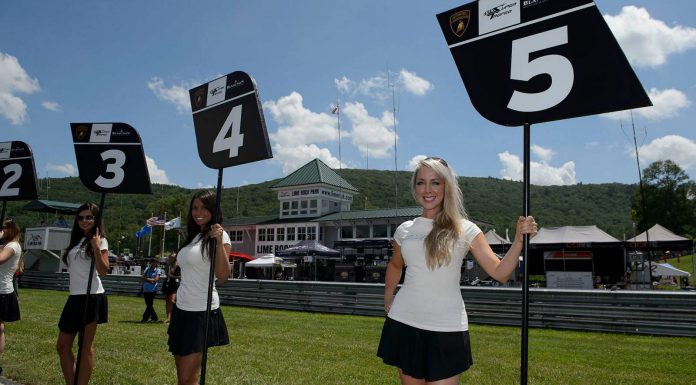 As you all know, the cars used are the Lamborghini Gallardo LP 570-4 Super Trofeo with 570hp, all-wheel drive system and a downforce ranging between 128kg and 160kg. The performance of these cars is just shy of GT3 standards and hence a closed competition. The following were some of the quotes from remarkable persons.
Lamborghini Blancpain Super Trofeo Series Coordinator, Tristan Herbert said;
Not only did the cars look great and they ran smoothly in both sessions. The anticipation and excitement of the series is building with the drivers and teams but also with the fans and spectators here at Lime Rock. We are looking forward to the qualifying session and first race tomorrow.
NASCAR Super Sprint Rookie of the Year and Lamborghini Change Racing driver and owner, Kevin Conway said;
The cars and drivers performed exceptionally in terms of speed and consistency. Lime Rock is a challenging circuit but our practice times were quicker than expected. I'm confident this will translate to delivering the anticipated qualifying and race times tomorrow.
COO of Automobili Lamborghini America Michael Lock said;
The Lamborghini Blancpain Super Trofeo Series in North America. It is a bold statement in our commitment towards motorsport. With such passionate and knowledgeable racing fans in the US, we look forward to showcasing a successful and well contested series ahead.