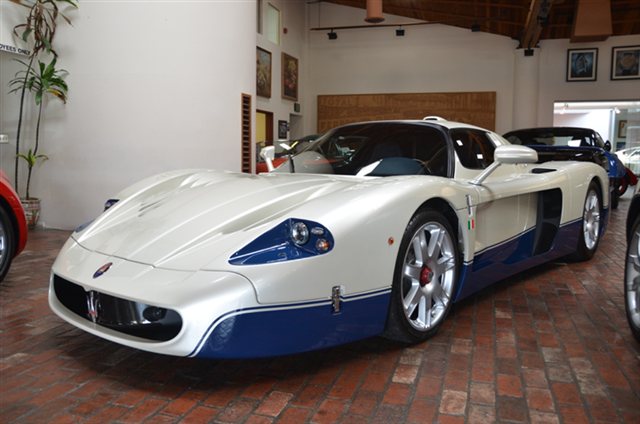 An extremely rare 2005 Maserati MC12 has just been listed for sale on eBay through the Symbolic Motor Car Company with an insane $1.6 million price tag! So what do you get for your $1.6 million?
Well first and foremost, you get a 6.0-liter V12 engine lifted straight from the Ferrari Enzo. In Maserati MC12 guise, this potent powertrain pumps out a still impressive to this day 620hp and 481lb-ft of torque at 5,500rpm. While the Maserati MC12 only revs to 7,500 while the Ferrari Enzo has a redline of 8,200rpm, the Maserati MC12 is still capable of hitting 62mph in just 3.8 seconds before hitting 124mph in 9.9 seconds. With a max speed of 205mph, the Maserati MC12 can rocket down the quarter mile in just 11.3 seconds.
All the aforementioned power is sent straight to the rear wheels via a six-speed semi-automatic transmission almost identical to the gearbox of the Ferrari Enzo but with different gear rations. Shift times can be as low as 150 milliseconds.
This particular Maserati MC12 features the standard blue and pearl while paintjob of most MC12's, as well as the standard bright blue interior. The car has covered just 1,128 miles and is US legal.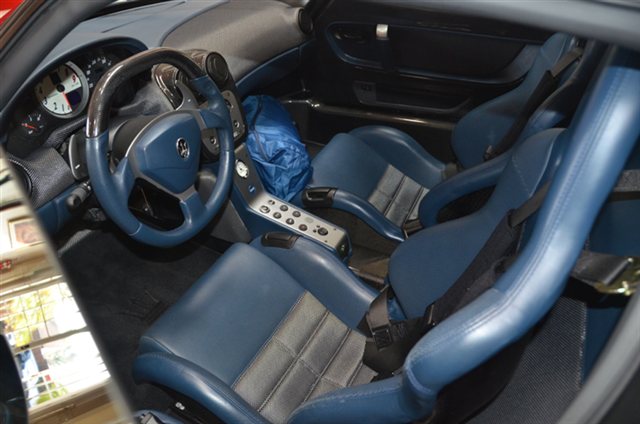 If you're interested in this car, then follow the link below to get contact information for Symbolic Motor Car Company!
[Via eBay]