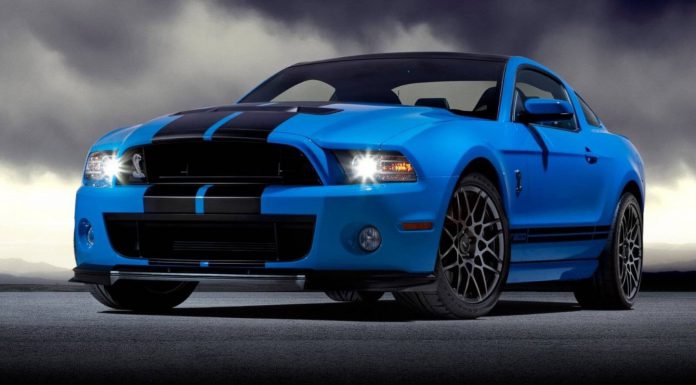 Just after new spyshots of the 2015 Ford Mustang appeared, new reports have emerged suggesting that the 2015 Ford Mustang won't at anytime wear the Shelby badge and could consequently drop the supercharged 5.8-liter V8 engine found in the current 2014 Shelby Mustang GT500.
The 2015 Ford Mustang which is currently codenamed the S550, is set to be a dramatic departure from Ford Mustangs of the past with it expected to debut with a selection of new technologies separating it from its rivals. Most prominently, the 2015 Ford Mustang is predicted to receive independent rear suspension as well as a turbocharged four-cylinder EcoBoost engine from the Ford Focus ST.
It's currently believed that that powerplant will be just 2.3-liters in capacity but is predicted to deliver around 350hp in full tune. This small four-cylinder engine will then be accompanied by a larger 3.7-liter V6 engine which currently pumps out 305hp, and an uprated version of the 402hp 5.0-liter V8 engine currently available in the fifth-generation Ford Mustang.
However, new word has just come from Road & Track suggesting that the range-topping 2015 Ford Mustang is predicted to drop the Shelby name and could instead by dubbed the SVT Cobra and ultimately feature a brand new range-topping engine even more powerful than the aforementioned 5.0-liter V8 unit.
Consequently, the 2015 SVT Mustang is likely to drop its supercharger.
[Via Road & Track]