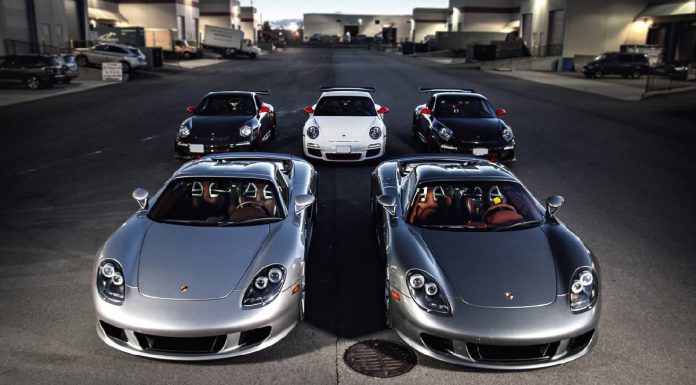 Our Photo of the Day today comes from Canadian-based photographer Marcel Lech Photography. It features two Porsche Carrera GTs where one in charcoal grey while the other is in GT silver. The duo is the backed up by a couple of Porsche 911 GT3 RS. Quite a heavy effervescence in one photo!
The Carrera GTs are the most powerful in the pack, known for their loudness, these cars still make newer supercars sound like little boys. But till you realize what they carry within their powerhouses, this will be a mystery. The car features a 5.7 liter V10 engine producing 612hp and can do a 0-100km/h 3.9 seconds thanks to the six speed manual transmission
To have one of the 1270 units that were made, one had to part away with $448,000; the price could even be higher as the years go by considering production ended in 2006. The story goes that its V10 engine was under development since 1992 meant for Formula 1 racing but it was paused.
In 1999 Porsche missed Le Mans, having won the overall title with the 911 GT1-98. Porsche had begun developing an LMP car to be used in the 2000 season but this was also stopped, the car was to use the V10 engine. They stopped the project citing that the project was more economic if used towards the new Cayenne SUV at the time. Porsche is making a comeback in the 2014 Le Mans season with a new LMP1 car.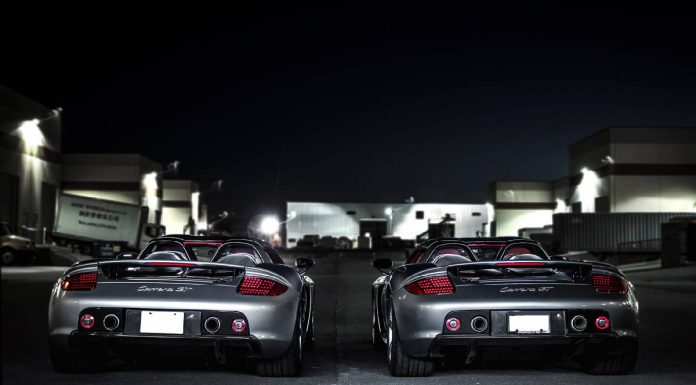 Meanwhile, the Porsche 911 GT3 RS requires no introduction here, one of the cars that has ensured Porsche livelihood in the sports car scene. The 997 series of the GT3 RS features a 3.8 liter flat-six engine that developed 444hp and a naught to 100km/h in just 4 seconds. There was also a 3.6 liter flat-six engine powering the first generation of the 997 GT3 RS and a newer, more powerful 4.0 liter good for a 493 hp.
This photoshoot was done for Luxury and Supercar Weekend which is now in its fifth year and the third time in Canada. It's a lifestyle weekend filled with the Nation's finest two day outdoor showing of Luxury and Supercars. This year's event will take place from September 7 to 8.