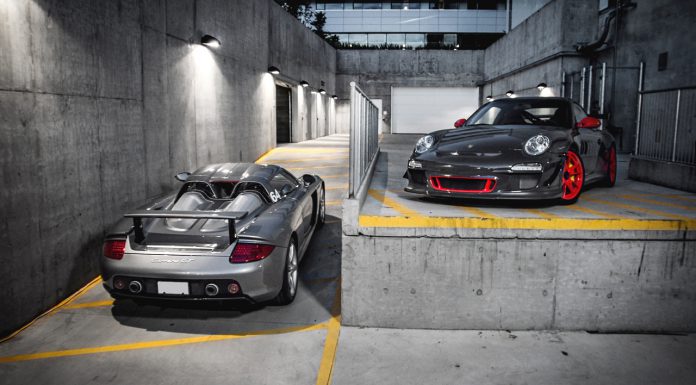 While the Porsche Carrera GT and the Porsche 911 GT3RS come from the same automaker, the two supercars couldn't be anymore different. For starters, the two feature completely different proportions primarily caused by the fact that the 3.8-liter naturally aspirated flat-six engine of the Porsche 911 GT3RS is at the rear while the 5.7-liter V10 engine of the Porsche Carrera GT is mid-mounted.
Under the hood, the 2004 Porsche Carrera GT is powered by a 5.7-liter V10 engine mentioned which produces an extremely impressive 612hp and 435lb-ft of torque despite its near 10-year age. All this power is then sent through the rear wheels via a traditional manual transmission and consequently, the Porsche Carrera GT can sprint to 62mph in just 3.9 seconds and onto a top speed of 205mph.
On the other hand, the 997.2 generation Porsche 911 GT3RS features a fairly modest by comparison 3.8-liter flat-six naturally-aspirated engine developing 444hp. Featuring all-new bodywork when compared to the 997 generation Porsche 911 GT3 RS, the later model has proven itself to be even more capable than its predecessor with its manual transmission and rear wheel drive setup helping to create what's considered as one of the purest driving cars released in the last five years.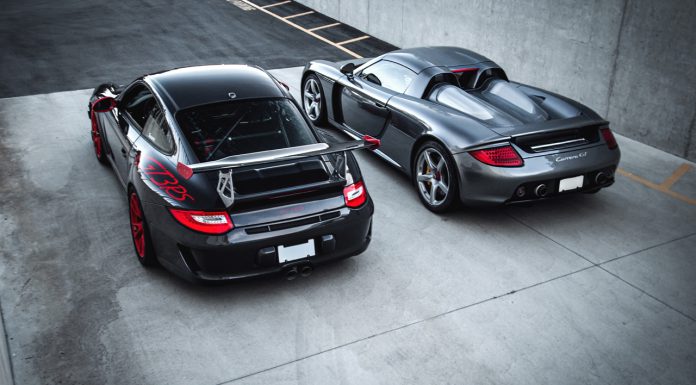 Marcel Lech Photography was recently given the opportunity to photograph the pair and you can see the full gallery above!