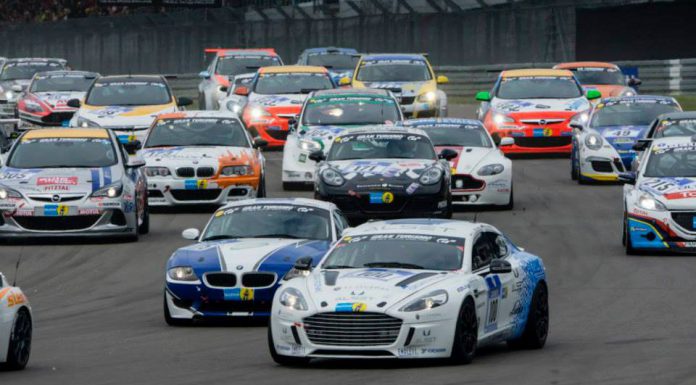 Aston Martin created one of the best impressions at the 41st ADAC Zurich Nürburgring 24 Hours where by their cars performed victorious at the various stages. They had three different entries namely the V12 Vantage GT3, Hydrogen-Hybrid Rapide S and a near-production V12 Vantage.
Let's start from the beginning where Aston Martin CEO Dr Ulrich Bez made history by driving the first ever zero CO2 emissions lap in an international motor race in the manufacturer's #100 Hybrid Hydrogen Aston Martin Rapide S race car. It uses a 6.0-litre V12 twin-turbocharged prototype.
They would then continue with their streak of impressing after qualifying in second place with the #007 Aston Martin V12 Vantage GT3. This win was secured in a very exhilarating top 40 shoot-out where each of the 40 cars were allowed to make a lap around the ring, there was only one way of winning-driving fast!
Long after the race had started, Aston Martin was leading at the 15th hour. The race would then get red-flagged due to the fog and rain on the track as part of the safety measures. This unlike any other track in motorsports is nowhere to risk the drivers into driving in wet conditions.
Remember, amidst all this racing, Aston Martin had held a cavalcade of more than 100 Aston Martin sports cars on the track for a 22km lap as way of celebrating their 100 years. They were led by CEO Dr Ulrich Bez who was driving the new Aston Martin CC100 Speedster Concept, which also made its global debut at the Nürburgring .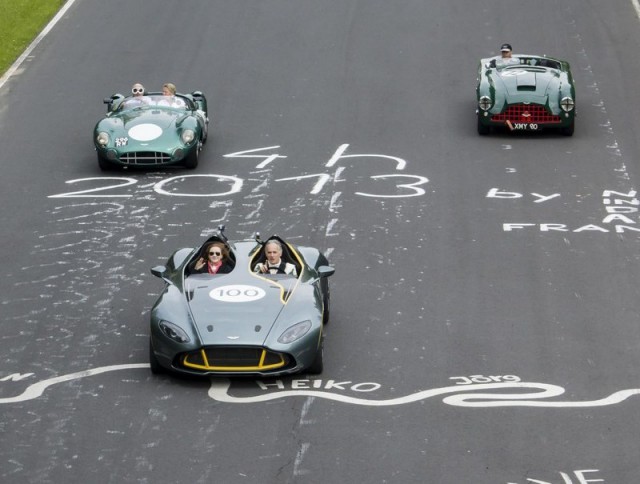 There was also the Aston Martin DB5 used in the recent James Bond film Skyfall, an Aston Martin One-77, the 1959 Nürburgring 1000 km-winning DBR1 driven by the original driver Sir Stirling Moss and a Centenary Edition aston Martin Vanquish bearing the number plate '100YRS'. Behind them were dozens of Aston Martin car owners from all over Europe.