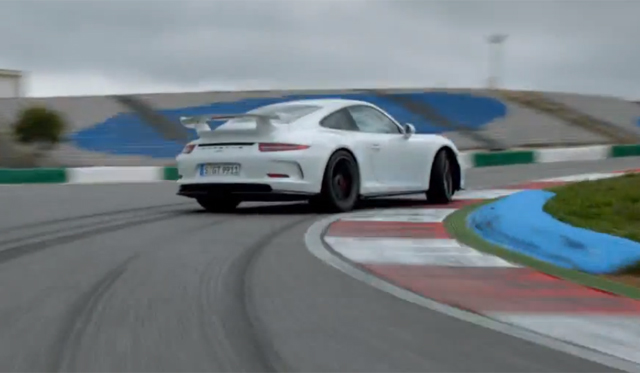 It goes without saying that the 2014 Porsche 911 GT3 really is a technical tour de force.
With the 2014 Porsche 911 GT3 currently acting as Porsche's flagship naturally aspirated supercar, Porsche has released a new video showcasing some of the technical highlights of the brand new German supercar.
One of the key technical highlights of the 2014 Porsche 911 GT3 which separates it from its numerous rivals is its advanced four-wheel steering system which enables the rear wheels of the new GT3 to actually steer in the opposite direction of the front wheels at low speeds and the same direction as the front at higher speeds.
Consequently, the 2014 Porsche 911 GT3 promises to provide handling characteristics completely unique and unlike any other currently offered on the supercar or sports car market.
Additional technologies showcased in the following clip include the Porsche Torque Vectoring Plus system with a selection of awesome driving shots topping off the video.
Don't forget that powering the 2014 Porsche 911 GT3 is a new 3.8-liter flat-six direct-injection engine which delivers a total of 475hp and 325lb-ft of torque. As a result, the car can sprint to 62mph in around 3.3 seconds and a top speed of over 190mph.