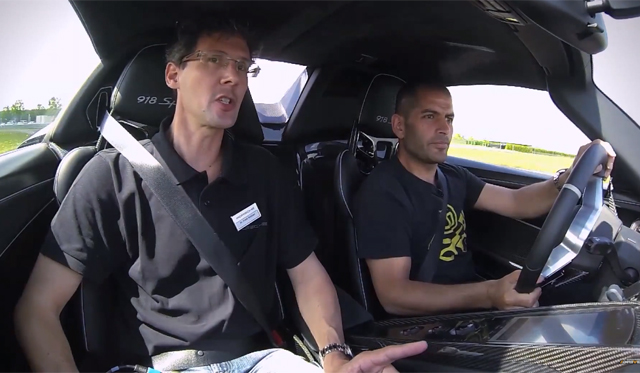 While development of the 2014 Porsche 918 Spyder continues ahead of its official debut at the Frankfurt Auto Show 2013 in September, Chris Harris was lucky enough to test drive one of the latest development 918 Spyders on track.
Throughout the following video, Harris walks us through some of the lightweight components of the 2014 Porsche 918 Spyder while also displaying some of its heavy battery cells but the real action starts at the 5 minute mark when Harris gets behind the wheel of the brand new hybrid hypercar.
Despite only been given three laps behind the wheel, Harris manages to fully showcase the Porsche 918 Spyder's incredible performance with a selection of full throttle pulls both in pure combustion engine mode and hybrid driving modes!
Check out more Porsche 918 Spyder or Chris Harris!