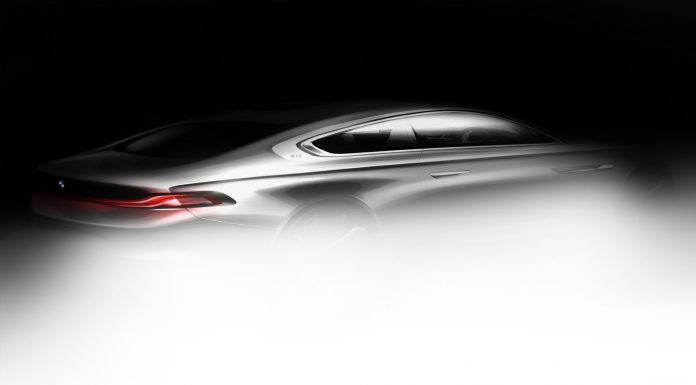 BMW Group has teamed up with design studio Pininfarina for a new project set to debut at this year's Concorso d'Eleganza Villa d'Este. They have created a BMW Pininfarina Gran Lusso Coupé set to go public on May 24. The car is a sequel to the previous BMW Zagato Coupe only that this time BMW sort for a different design studio to allow for new ideas.
Pininfarina has been active as a coach builder and car designer since its conception back in 1930 and has worked with car makers such as Proton, Ferrari, Maserati, Rolls-Royce, Cadillac, Jaguar, Volvo, Alfa Romeo, Honda, Fiat, Peugeot and Lancia. In the new partnership with BMW, they aim to bring a whole new level of automotive luxury with creativity from one of the best design studios as BMW claims to elegance and exclusivity.
The new photos suggest a long body that would be associated with the larger BMW models such as the Six Series Gran Coupe and the long wheelbase 7 series. The design features a long wheelbase, stretched bonnet, short overhangs and a set-back greenhouse with smoothly sloping roofline. The design also shows a ready-to-cruise theme symbolizing the massive V12 engine under the bonnet.
The Concorso d'Eleganza Villa d'Este was held for the first time on 1st of September 1929 following a joint initiative undertaken by the Automobile Club of Como, the Grand Hotel Villa d'Este and the Comitato di Cura di Como. This years event kicks off on May 24 where the two mainstays of the Concorso d'Eleganza Villa d'Este are Villa d'Este itself and Villa Erba. The events in the programme reserved exclusively for the participants in the competitions "Historic Cars" and "Concept Cars & Prototypes" take place in the grounds and the rooms of Villa d'Este.