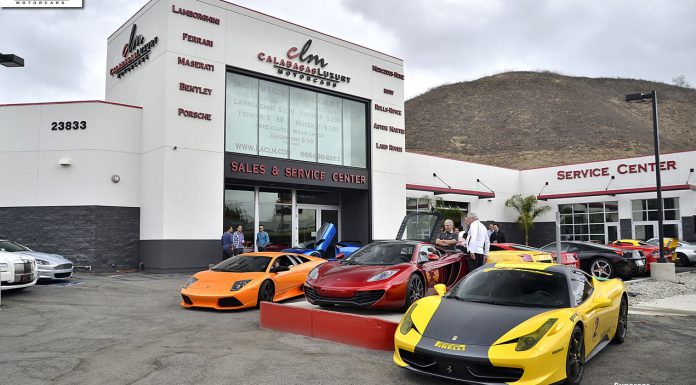 Calabasas Luxury Motorcars in Calabasas, CA is a luxury car dealer, not new on here as we have featured a Black Porsche 991 and a Matte Black Lamborghini Aventador all from their store, which we presume they have new owners by now. The dealers have always organized various events where they engage their customers and friends in supercar drives and cars and coffee events. Their most recent event was the 4th Cool Cars & Hot Coffee drive to Malibu.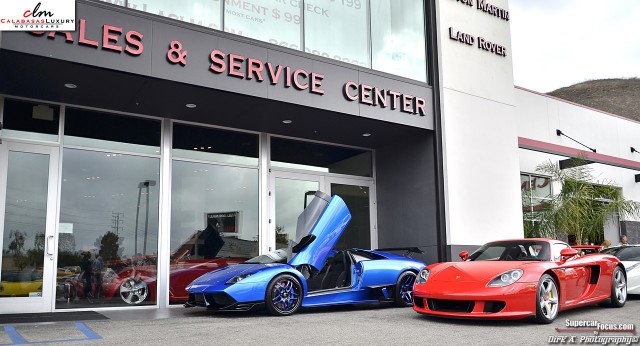 The event already rumps an idea of what type of cars to expect, the name Malibu is not new to luxury cars and events as the beachfront city has a 21-mile strip of prime Pacific coastline, making it a home of rich Hollywood stars and other wealthy persons.
This event saw cars such as the famous blue Lamborghini Murcielago Roadster, accompanied by other members from the house of the Raging Bull such as the Lamborghini Aventador, Gallardo and their spyder variants. Ferrari was represented by the Ferrari 458 Italia, Ferrari F430, and Ferrari 360 Spider among others. The Porsche Carrera GT added to the list of unique cars in the hot drive, there was also a beautiful black Spyker C8, a Dodge Viper, Mercedes-Benz SLS AMG and of course the Porsche 911 would never miss such an event.
[Photo Credits: Dirk A. Photography]