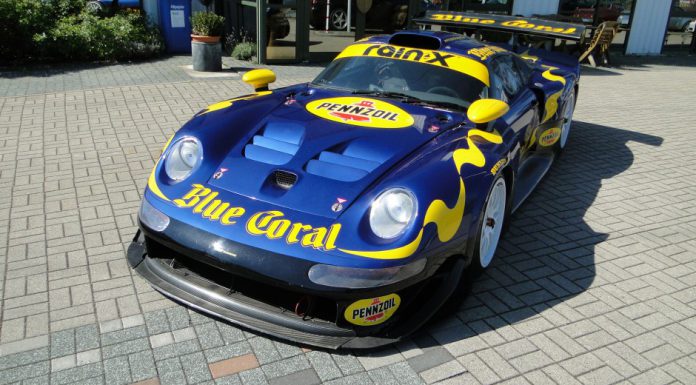 Two 1996 Porsche 911 993 GT1 racers have just been listed for sale on Germany motorsport website, Freisinger Motorsport.
Sharing some of its architecture and design with the 993-generation Porsche 911, the 1996 Porsche 911 993 GT1 racer featured a twin-turbocharged and intercooler, flat six-cylinder engine mounted in the middle of the car.
This potent race-engineered powerplant produced an insane 592hp and was capable of sending the 1996 Porsche 911 993 GT1 to well over 200mph with one particular example hitting 205mph down the infamous Mulsanne Straight at the 1996 Le Mans 24 Hours.
The first car for sale, the blue example, is an ex BMS Scuderia Italia racing team car and while its racing credentials are currently unclear, as its price, such a car will surely attract a lot of attention from prospective buyers.
Similarly, the white example was once a part of Team Schübel and wears the updated Evo body featured in the 1997-variant of the car should attract some attention.
[Via Freisinger Motorsport and Freisinger Motorsport]