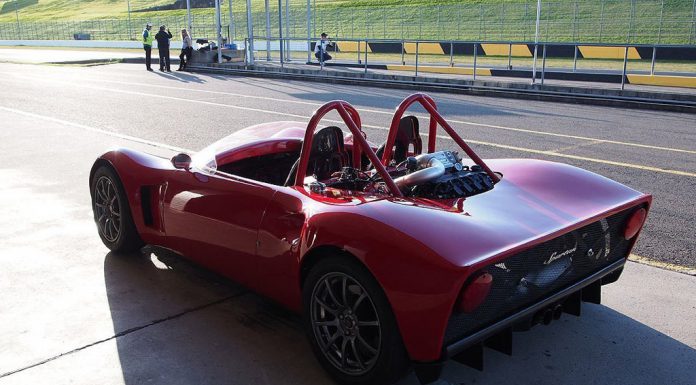 The Land Down Under certainly isn't known for its lightweight sports cars, but small sports car manufacturer Spartan hopes to change that with the very first stab at the sports car market.
In the following video, the Spartan is showcased on a track for the very first time, and while it's a shame the engine roar has been covered up by music, the speed and precision of the tiny Spartan becomes evident.
The company behind the vehicle, hopes that the Spartan will appeal to markets all around the world and the car will be powered by a 2.0-liter K20A Honda engine from the Civic Type R. In standard form, this engine pumps out 250hp, but when optioned with a supercharger it delivers some 400hp!
And don't forget, that power only has to shift 1,100 pounds.
In order to achieve this light weight, the Spartan is constructed from carbon fiber and features a tubular spaceframe completed with adjustable Öhlins shock absorbers.
Further performance related details have yet to be released, but a top speed encroaching on 150mph is likely.