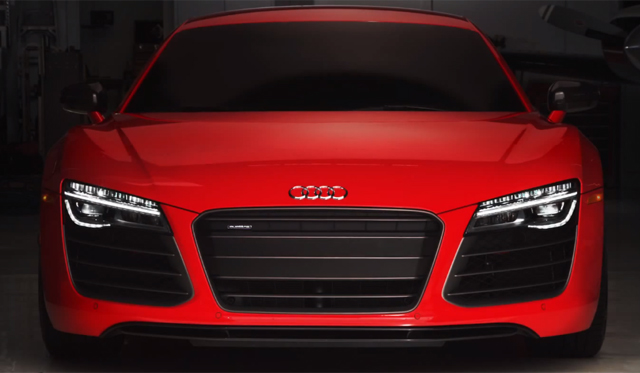 As we all know by now, the 2014 Audi R8 is set to make its film debut in the upcoming Iron Man 3 film, and as the following promo for the 2014-specification car shows, the new Audi R8 is truly Iron Man approved.
http://www.youtube.com/watch?feature=player_embedded&v=FwXtSg7jD0Y#!
Completed with all the exciting camera shots you'd expect, as well as a quote from Tony Stark (Iron Man) himself, the clip will also give your ears a nice symphony with the V10 engine of the 2014 Audi R8 being captured nicely!