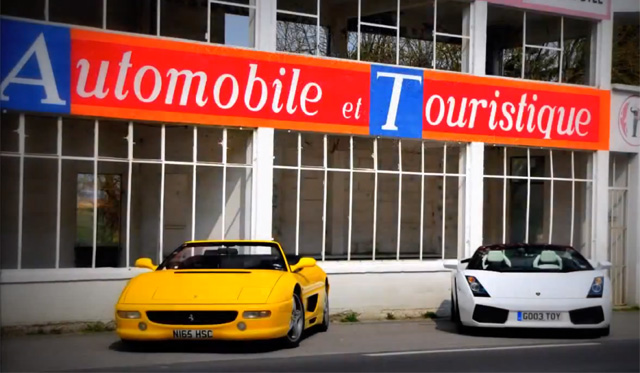 The Reims-Gueux race circuit, originally opened in 1926 just outside of Reims, France, has once again been graced by horsepower the likes of which it hasn't seen its final closure in 1972.
YouTube producer TheSupercarDriver was fortunatey enough to take two Italian exotics to the portion of the circuit which has been re-purposed for use by the public. The loudest of the two cars, the Ferrar 355 Spider, is fitted with Tubi exhaust and no catalytic converter — an extremely popular modification for 90s era 355's. Sharing the spotlight with the Ferrari is a relatively new (by comparison) Lamborghini Gallardo Spyder which, as far as we can tell, is all but stock.
It is always interesting to the new breed of supercars visit proving grounds of yesteryear. And to imagine that these showroom-purchased cars can easily outrun the majority of the cars formerly raced at the circuit.
Check out the video above. The flybys start right away, so no need to skip ahead. Enjoy!