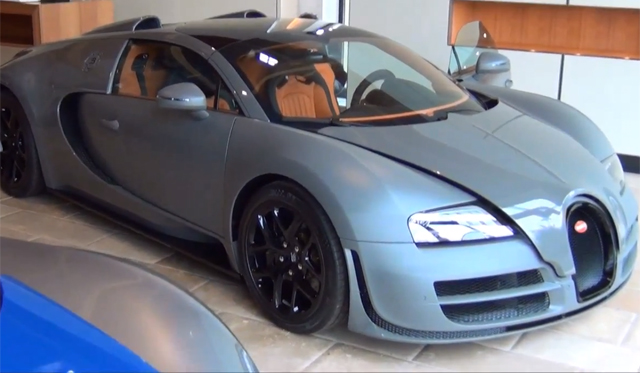 It's almost hard to comprehend that it's been more than one year since the Bugatti Veyron Grand Sport Vitesse made its world debut at the Geneva Motor Show 2012, and since that time the car has remained the fastest production convertible in the world (until Hennessey's top speed claims are verified by Guinness).
And when on a private tour at the home of Bugatti in Molsheim, France, Supercar Driver on YouTube managed to capture that exact Bugatti Veyron Grand Sport Vitesse which debuted at Geneva 2012 on display at reception and based on the pristine condition the car is in, it seems as though it hasn't been driven much.
One of the most unique features of this particular Bugatti Veyron is its combination of matte grey and gloss grey paintwork, with the front wheel arches, doors and front bumper being matte grey, while the rest of the car is a more common gloss finish.
The following clip showcases the car beautifully, so be sure to check it out!