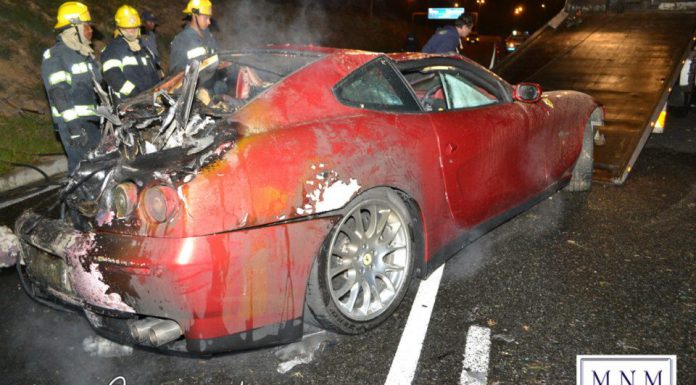 A South African Ferrari owner's worst nightmare came true when he crashed his prized Ferrari 612 Scaglietti on a notorious Cape Town bend dubbed 'Hospital Bend' recently.
The incident happened after the owner lost control of the high-powered Italian supercar, crashed through a road-side barrier and hit a pole before coming to a rest in the outside lane of Hospital Bend.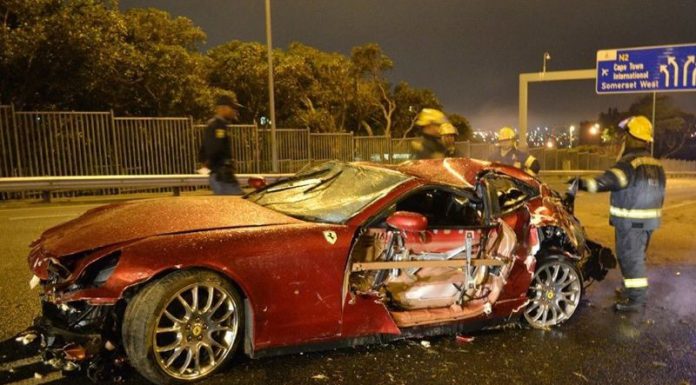 And as if things couldn't get any worse, the rear of the car then ignited as witnesses watched in horror as some onlookers struggled to remove the passenger from the burning wreck.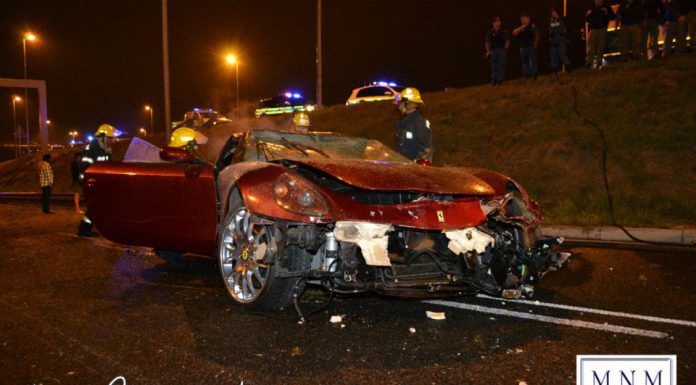 The driver is reportedly recovering from minor injuries in hospital, but there has been no word just yet as to how the passenger is.
[Via Zero2Turbo]