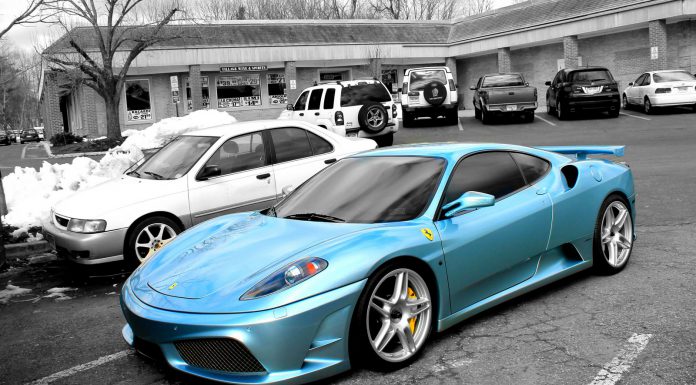 A 2009 Ferrari F430 with Novitec upgrades is up for sale on eBay Motors, the car was previously owned by Andrew Bynum of the LA Lakers. The bidding is still going on but one can buy it now at a price of $209,990, a price that is lower than its initial cost of $229,000 not to mention that the Novitec upgrades cost $200,000 making the car worth 400 grand.
The car has recently been spotted by Rivitography at a shopping center in Ridgefield, Connecticut and looks just as its description from eBay. Heavy applied Novitec upgrades; the total outcome is a Ferrari F430 that has 785 HP and a top speed of 220mph! These upgrades include Scuderia shields, power Daytona seats, new F1 transmission, the clutch was replaced just recently.
As for the Novitec package, it has Novitec NF3 wheels, Novitec twin super chargers, Novitec exhaust system and a Novitec gearbox. The list goes on and on with numerous Novitec upgrades with prices indicated showing just how the $200,000 came about, as for the suspension, it received Novitec KW Adjustable Suspension with front lift system while shifting is made more fun with the Novitec carbon fiber long shift paddles.
More details about the car can be found here!