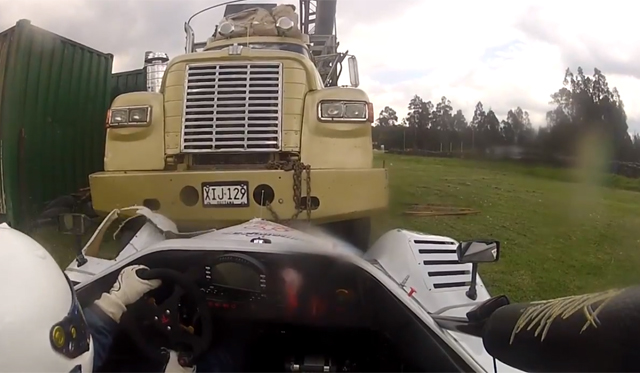 Track racer Miguel Villagomez came just inches away from slamming his Radical SR8 racer into a massive track at a recent track day event on the Autódromo de Tocancipá racer in Colombia.
As you probably know, the regular Radical SR8 holds the second fastest production lap around the Nurburgring at 6:55 but that speed evidently doesn't mean that driving the Radical SR8 is a walk in the park.
The incident occurred after Villagomez's Radical SR8 was severely unsettled after going over a series of bumps leading into a right-hander at the 39-second mark. This unsurprisingly bounced the rear of the car around and when entering the corner, the driver overcorrected the slide and sped straight through a tire-wall before sliding straight towards the stationary truck.