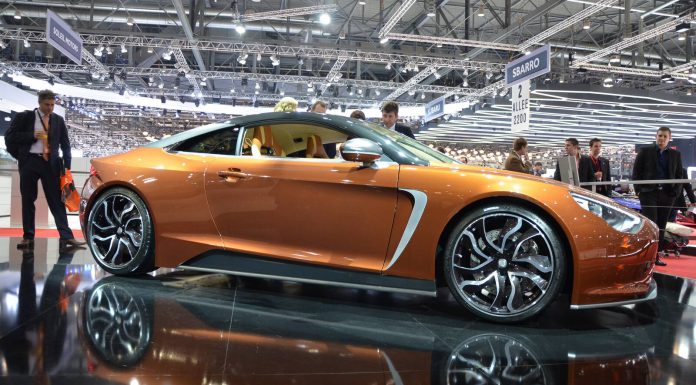 The Exagon Motors Furtive-eGT is on display at the Geneva Motor Show 2013. The French-build Exagon Motors Furtive-eGT is an electric long-distance traveller, a 2+2 which can easily fit four passengers and their luggage in its leather interior. We caught up with it to see how development is progressing.
Electric propulsion offers a constant torque of 480Nm from 0 to 5,000rpm. The Furtive-eGT has a capacity for acceleration, 0 to 100km/h in 3.5 seconds and can hit 287km/h, but the maximum speed is limited electronically to 250km/h.
The Exagon Motors Furtive-eGT is powered by two latest-generation motors created by Siemens Corporate Technology, each providing an output of 125kW. The total power equivalent to 340hp at 5,000 to 10,000rpm.
The autonomy in 100% electric mode without the range extender is at a constant speed of 50km/h 402km, 90km/h it is 288km, 110km/h it is 241km and 130km/h it is 197km.