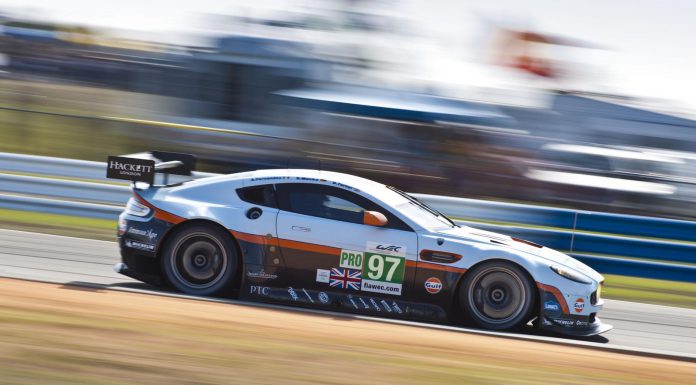 Aston Martin Racing has confirmed that a fifth car #98 has been granted access to race at the 24 Hours Le Mans thanks to reclassification from the ACO. This Aston Martin Vantage GTE will join the Pro class as opposed to AM Class as expected, a move that has seen Aston Martin Racing further support their ambitions in the category. The other four Vantage GTEs competing in the FIA World Endurance Championship are the #97 and #99 Pro cars and the #95 and #96 Am cars.
Speaking on the issue, Team principle John Gawsaid;
We are delighted to have received the news of a fifth entry into the 90th edition of the 24 Hours of Le Mans. To have been named as first reserve was good news in itself and we kept our fingers crossed that it would be upgraded to a full entry. To have it confirmed so quickly is great news as it allows us extra preparation time.

In this significant year for both Le Mans and Aston Martin, we would particularly like to thank the ACO for reclassifying the car from the Am to the Pro class. The 24 Hours of Le Mans GTE line-up is extremely competitive and the extra Pro class entry has further supported our ambitions in the category.

This year is important for Aston Martin as it celebrates its centenary year, and having five cars on the grid for the biggest event on the motorsport calendar is a fitting way to celebrate
While waiting for the official announcement for this #98 car, including driver line-up, Aston Martin Racing will be testing at Road Atlanta next week ahead of the 12 Hours of Sebring where, in addition to the confirmed Sebring drivers, Dane Cameron (US) and Richie Stanaway (NZ) will test for the team.